Op CES 2018 toonde LG Electronics een 65-inch oprolbare TV. Net als het patent van het Rollable Display dat we een maand eerder tegen kwamen kan de oprolbare TV in een cassette worden opgeborgen. Zo kun je de 65-inch TV eenvoudig oprollen en meenemen, bijvoorbeeld naar een beurs voor presentatiedoeleinden. Hoewel het een prototype betrof lijkt LG alvast nagedacht te hebben over de merknaam van haar nieuwe innovatie.

LG ROLED trademark
LG Display heeft op 15 januari 2018 in thuisland Korea bij het KIPRIS (Korea Intellectual Property Rights Information Service) een trademark aanvraag ingediend voor de naam ROLED.
Op het eerste gezicht wordt niet direct duidelijk hoe de trademark geclassificeerd is. Duiken we iets verder in de documentatie dan komen we al snel tot de ontdekking dat de naam LG ROLED toebehoort tot Classificatie 09.
Hieronder vallen oa. 3D display panelen, OLED panelen, display apparaten, oprolbare display panelen, oprolbare televisies, smartphones, computers en televisies.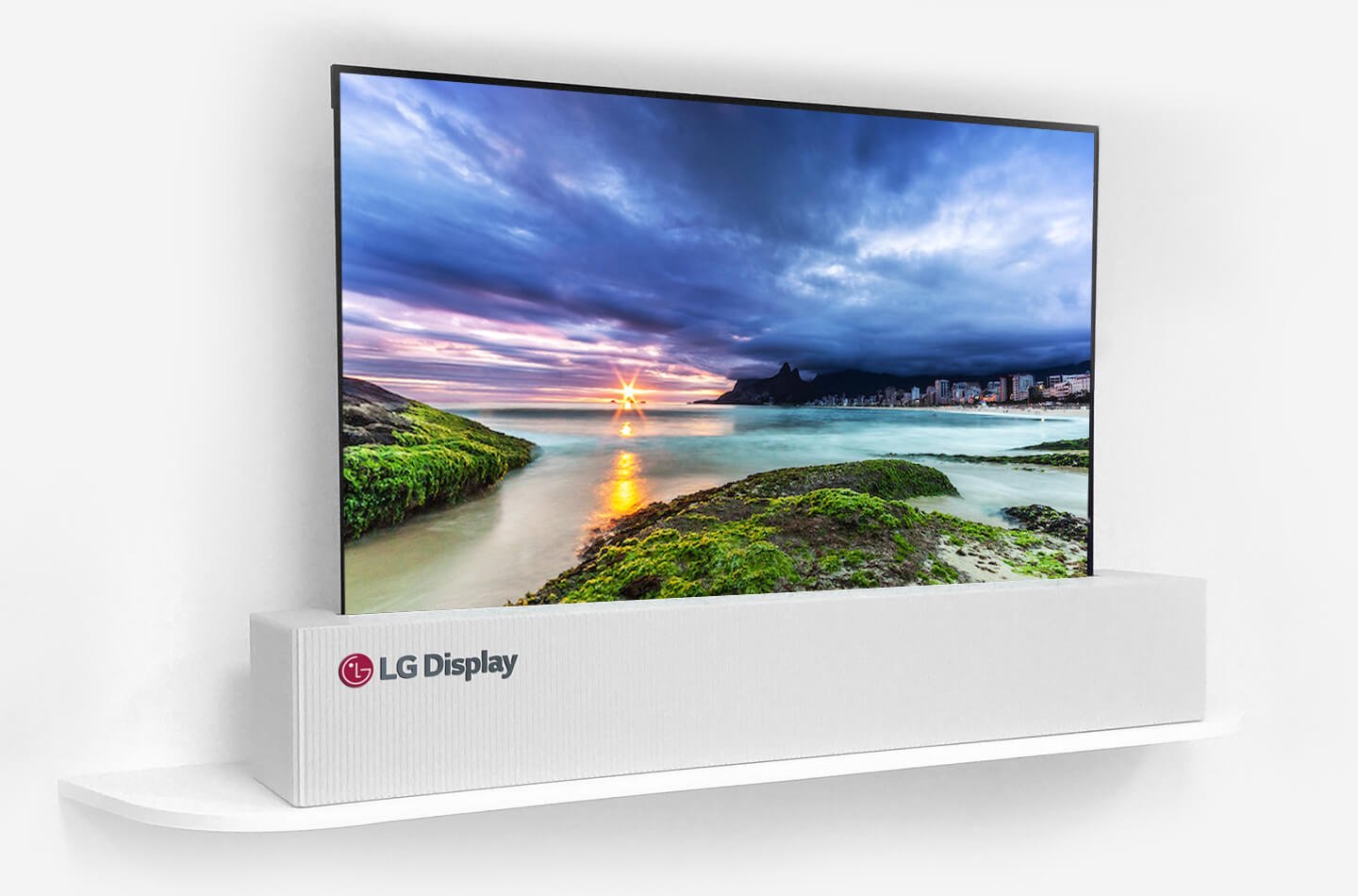 LG oprolbare OLED TVs
Met zo'n omschrijving kan het niet anders dan dat LG haar oprolbare OLED TVs in de toekomst ROLED (Rollable OLED) zal noemen. Een toepasselijke naam, die het goed zal doen op de commerciële markt.
We zullen ongetwijfeld nog meerdere maanden geduld moeten hebben alvorens LG opnieuw een oprolbare TV toont. IFA 2018 is van oudsher een beurs waar veel TV innovaties tentoongesteld worden. De Internationale Funkausstellung gaat 31 augustus 2018 van start in Berlijn, Duitsland. Misschien dat we tegen die tijd meer te horen krijgen over het LG ROLED TV concept.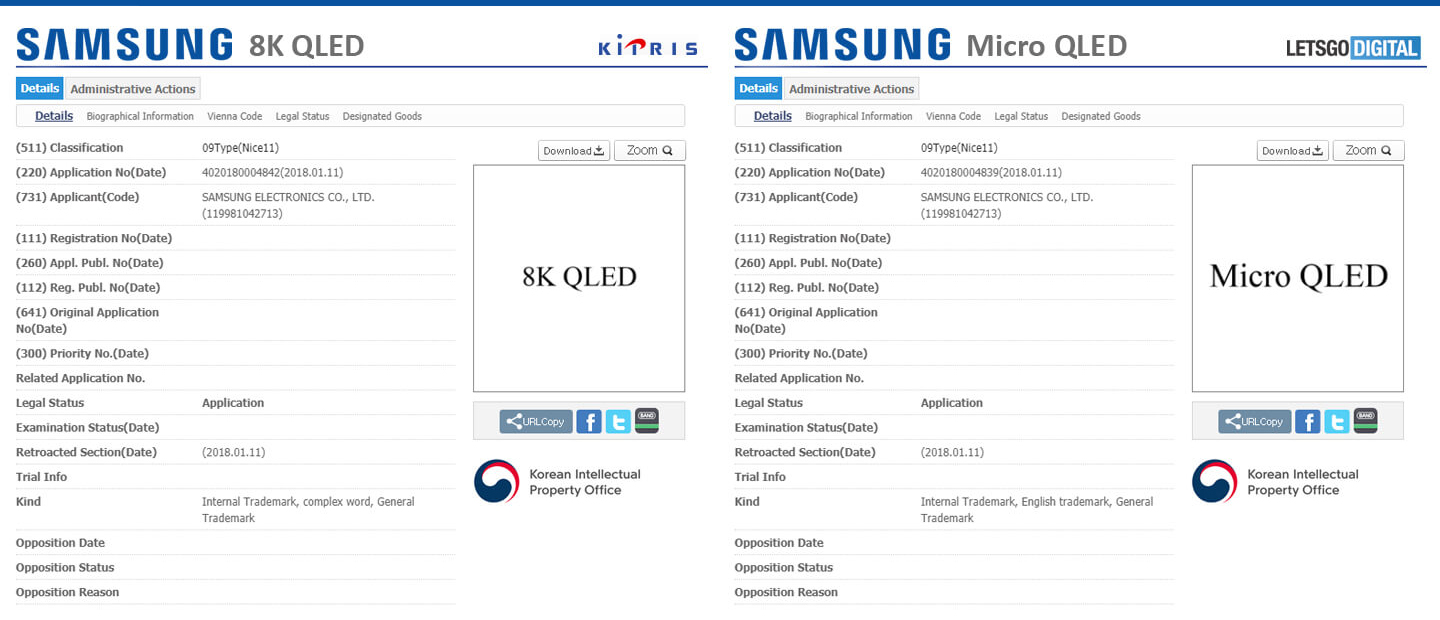 Samsung TVs
Waar LG zich voornamelijk bezig lijkt te houden met haar OLED en ROLED TVs, lijkt Samsung Electronics een hele andere weg in te slaan.
De Koreaanse concurrent toonde op CES 2018 een modulaire MicroLED TV. Een week later ontdekte we een Micro QLED TV trademark, wat erop zou kunnen duiden dat Samsung aan een self-emitting QLED TV werkt. Daarnaast publiceerden we eerder vandaag over de nieuwe merknamen Super Size en Giant TV.
Uit al deze nieuwe aanvragen kunnen we in ieder geval opmaken dat er nog heel wat staat te gebeuren in de TV branche.
De LG ROLED trademark is hier te bekijken.

FOR OUR INTERNATIONAL READERS



LG showcased a 65-inch rollable OLED TV at CES 2018. Although it was a prototype, it seems LG has already thought about a brand name for its new innovation.
On January 15, 2018, LG Display has filed a trademark application in their home country with KIPRIS (Korea Intellectual Property Rights Information Service) for the name ROLED.
The trademark is categorized as: Class 09. This includes, among others: 3D display panels, OLED panels, display devices, rollable display panels, rollable TVs, smartphones, computers and televisions.
It therefore seems very likely that LG's future rollable OLED TVs will be named ROLED.