Samsung heeft het afgelopen decennia indrukwekkende TV innovaties getoond. Zowel de beeldkwaliteit als het design is door de jaren heen sterk verbeterd. In 2004 introduceerde de Koreaanse fabrikant de grootste LCD TV ooit, het betrof een beeldscherm van 46-inch (117cm). Inmiddels kijken we daar niet meer van op. Eerder deze maand toonde Samsung op CES 2018 dan ook een 146-inch TV (370cm).

Samsung Super Size TV en Giant TV
Toch lijkt het erop dat Samsung nog grotere beeldschermen wil produceren. Samsung Electronics heeft bij de EUipo (European Union Intellectual Property Office) op 17 en 19 januari een trademark aanvraag ingediend voor de merknaam Super Size TV en Giant TV.
Vorige week kwamen we ook al een trademark tegen voor een Samsung TV, namelijk Micro QLED TV. Het Koreaanse bedrijf lijkt dan ook vastbesloten te zijn nieuw innovaties te willen brengen, om zo het verloren marktaandeel terug te krijgen.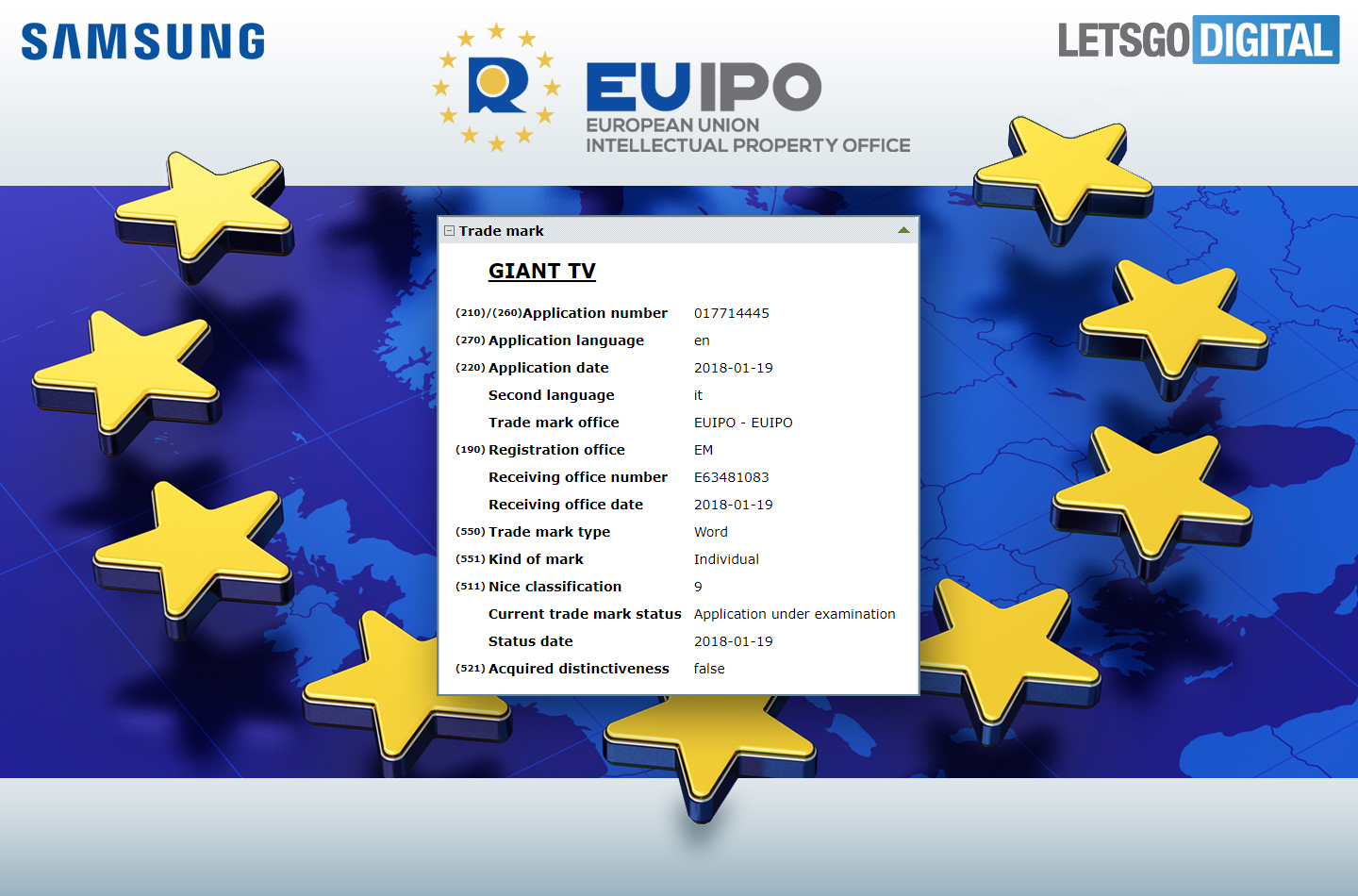 Samsung TV
Sinds de introductie van de QLED line-up, begin 2017, is het met het marktaandeel van Samsung TVs bergafwaarts gegaan. Met name LG Electronics heeft hiervan weten te profiteren. De OLED TV line-up van de Koreaanse tegenhanger deed het bijzonder goed in 2017.
Op IFA 2018 zullen we ongetwijfeld meer te horen krijgen over Samsung´s laatste TV innovaties. Deze beurs begint eind augustus in Berlijn.
De Super Size TV trademark is hier te bekijken, de Giant TV trademark hier.

FOR OUR INTERNATIONAL READERS



Samsung Electronics filed a trademark application with the EUipo (European Union Intellectual Property Office) on January 17 and 19 for the brand name Super Size TV and Giant TV.