Elektronica gigant LG produceert al jaren desktop monitoren, die al dan niet ontwikkelt worden voor gaming doeleinden. Daarnaast heeft het bedrijf enige ervaring met tablets en laptops. In het verleden heeft LG ook wel eens een desktop PC uitgebracht. Een nieuw aangevraagd patent toont aan dat het bedrijf in de toekomst mogelijk ook een game PC zal introduceren.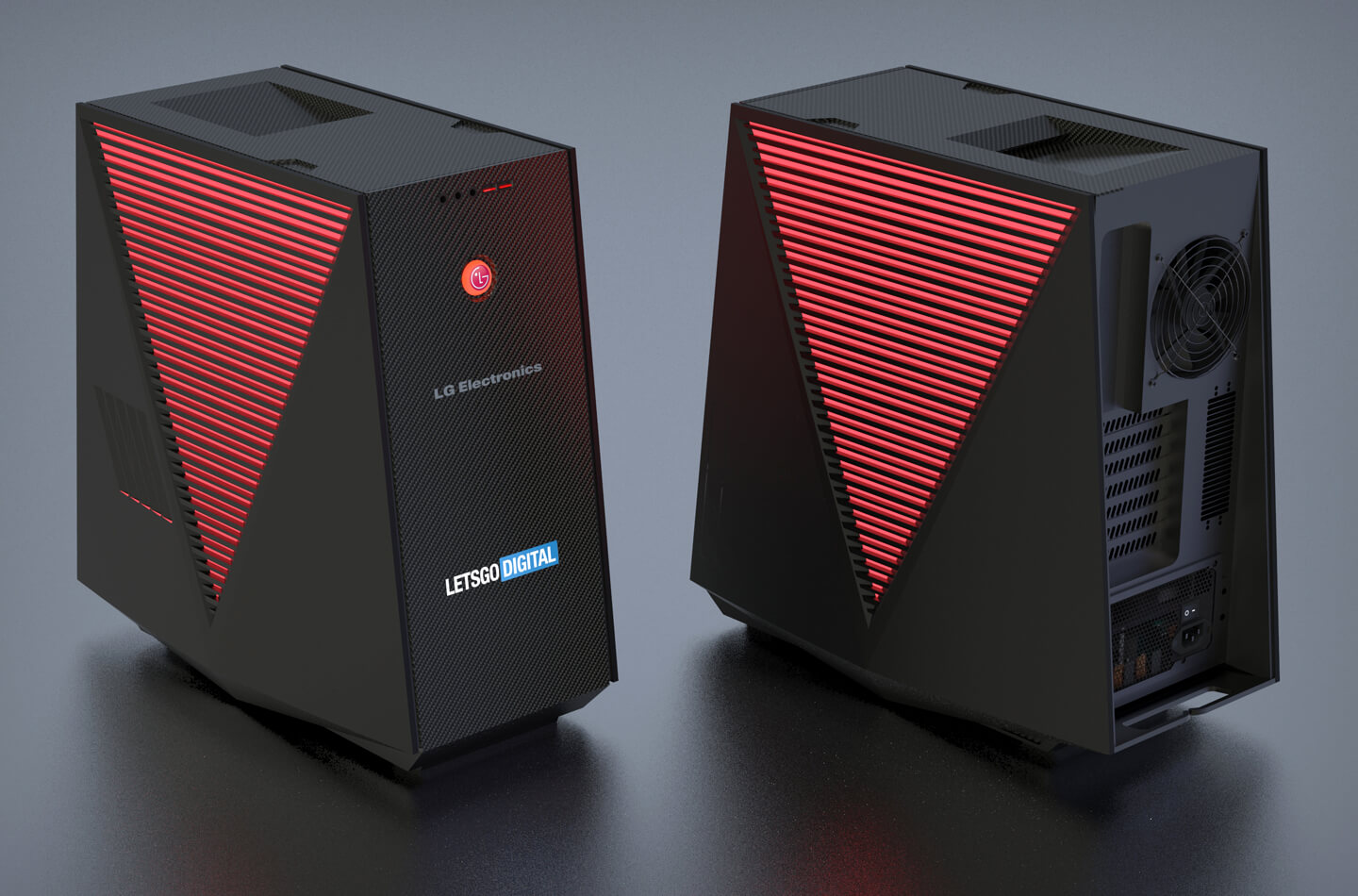 LG gaming PC
LG Electronics heeft een design patent ingediend bij KIPO (Korean Intellectual Property Office) voor een desktopbehuizing. Het patent is goedgekeurd en werd op 19 december 2018 gepubliceerd.
Het design patent bestaat uit een zevental schetsen, die de desktop PC vanuit alle kanten belicht. Het betreft een futuristisch design, de behuizing wordt gemaakt van kunststof in combinatie met metaal. Aan de voorzijde zit een grote ronde power knop. Aan de bovenzijde bevindt zich een handvat, om het apparaat eenvoudig op te pakken en mee te nemen. Ideaal wanneer je op weg bent naar een LAN party of een gamers bijeenkomst bezoekt.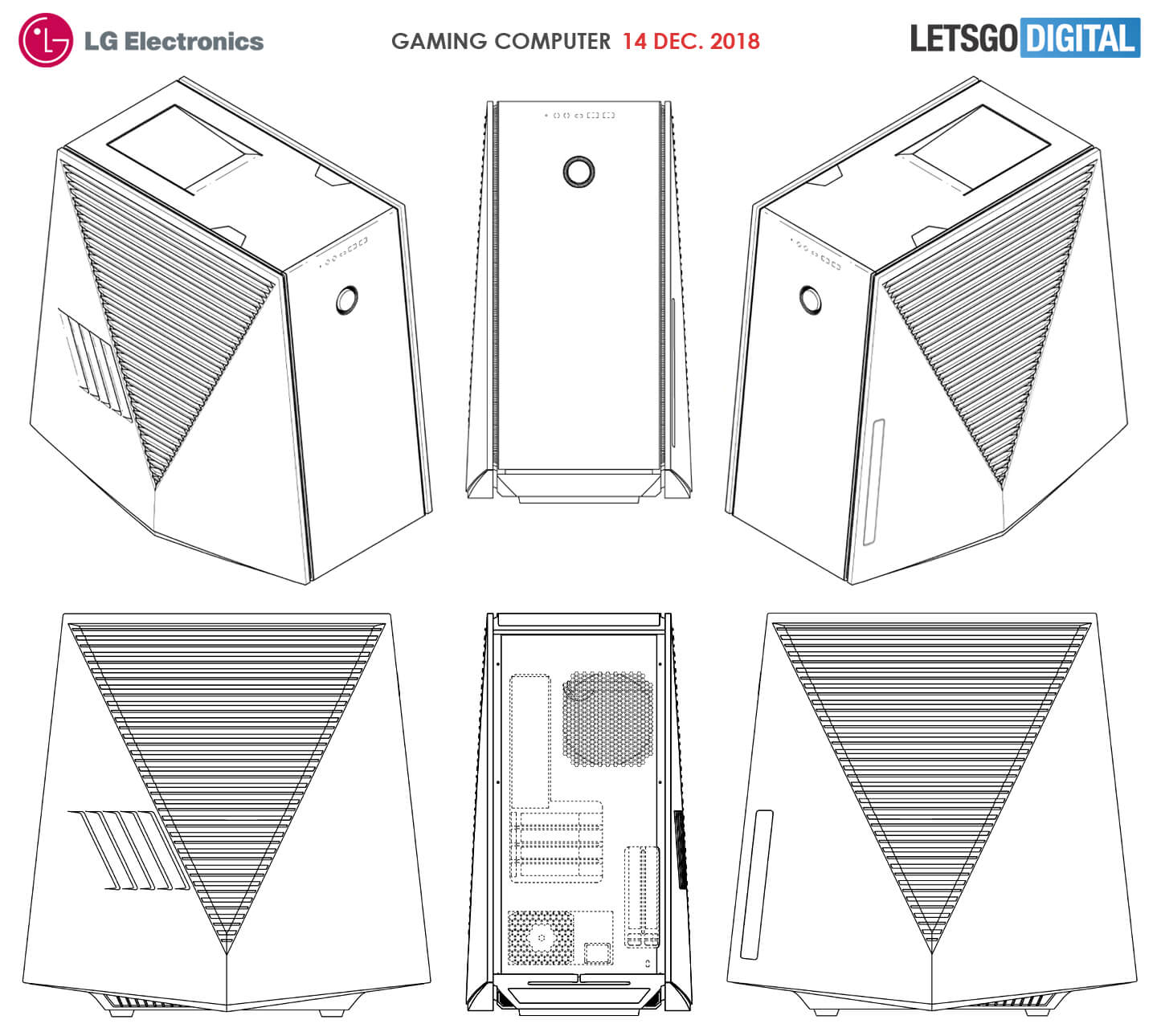 LG in de gaming industrie
Gaming is een ware trend. LG heeft dit jaar al verschillende gebogen monitoren uitgebracht voor de gaming industrie, denk aan de UltraGear voorzien van AMD Freesync technologie en een 4K scherm resolutie. Het is zeker niet ondenkbaar dat LG ervoor kiest om een totaal pakket aan te kunnen bieden, in de vorm van een monitor en een desktop PC.
Begin dit jaar introduceerde LG op CES 2018 naast nieuwe monitoren ook een nieuwe laptop, de LG Gram 2018 met een enorme accu. Mogelijk dat de Koreaanse fabrikant op CES 2019 opnieuw enkele nieuwe computer cq. gaming producten zal aankondigen.


FOR OUR INTERNATIONAL READERS



LG is already a well-known player on the market for gaming monitors. A newly published patent shows the Korean company is also planning to enter the market for gaming PC's.
LG Electronics has filed a design patent with KIPO (Korean Intellectual Property Office) for the housing of a desktop computer. The patent has been approved and was published on December 19, 2018.
The design patent consists of seven sketches that show the desktop PC from all sides. It is a futuristic design, the housing is made of plastic material in combination with metal. A large round power button can be found at the front. At the top there is a handle, to easily pick up the device and take it with you on a LAN party or to visit a gamers meeting.
Here you can find the gaming PC patent from LG Electronics.
Note to editors: The 3D renders presented in this article are copyright protected. The pictures can be used for reproduction in any online publication if you add a credit source link to our website. Thank you very much for understanding.