Afgelopen week werd de Vivo Nex Dual Display Edition aangekondigd in China. Deze high-end smartphone beschikt zowel aan de voor- als achterzijde over een groot scherm. De voorzijde herbergt een 6,39-inch full screen display. Aan de achterzijde is het toestel voorzien van een 5,49-inch scherm met een bezel aan de boven- en onderkant. Hier zijn de dual camera's geplaatst en onderin is het NEX logo in de bezel verwerkt.

Vivo Nex Dual Display Edition
Vivo noemt haar nieuwe full screen display het Ultra FullView display, waardoor een screen-to-body ratio bereikt wordt van 91%. De telefoon heeft geen notch of gat in de display, het betreft een volledig full screen ontwerp.
De Vivo Nex Dual Display smartphone wordt aangedreven door de Snapdragon 845 SoC met maar liefst 10GB RAM geheugen. Daarnaast wordt de telefoon standaard voorzien van 128GB opslaggeheugen. Er is geen microSD geheugenkaartslot, hiervoor in de plaats is het toestel wel voorzien van Dual SIM functionaliteit. De Nex Dual Display draait op het nieuwste besturingssysteem van Google, Android 9.0 Pie.
De smartphone met dubbelzijdige display is voorzien van een 12 megapixel dual-pixel camera. Ook is er een nacht video camera en een time of flight (TOF) 3D camera ingebouwd. Doordat de telefoon aan de achterzijde ook over een display beschikt is een front-camera overbodig. Selfies maak je met de hoge resolutie hoofdcamera.
Net als de vorig jaar gelanceerde Vivo Nex is ook de Dual Display variant voorzien van een in-display vingerafdrukscanner. Daarnaast is het mogelijk om de smartphone middels 3D gezichtsdetectie te ontgrendelen. Ten slotte is de Vivo Nex Dual voorzien van een 3.500mAh batterij.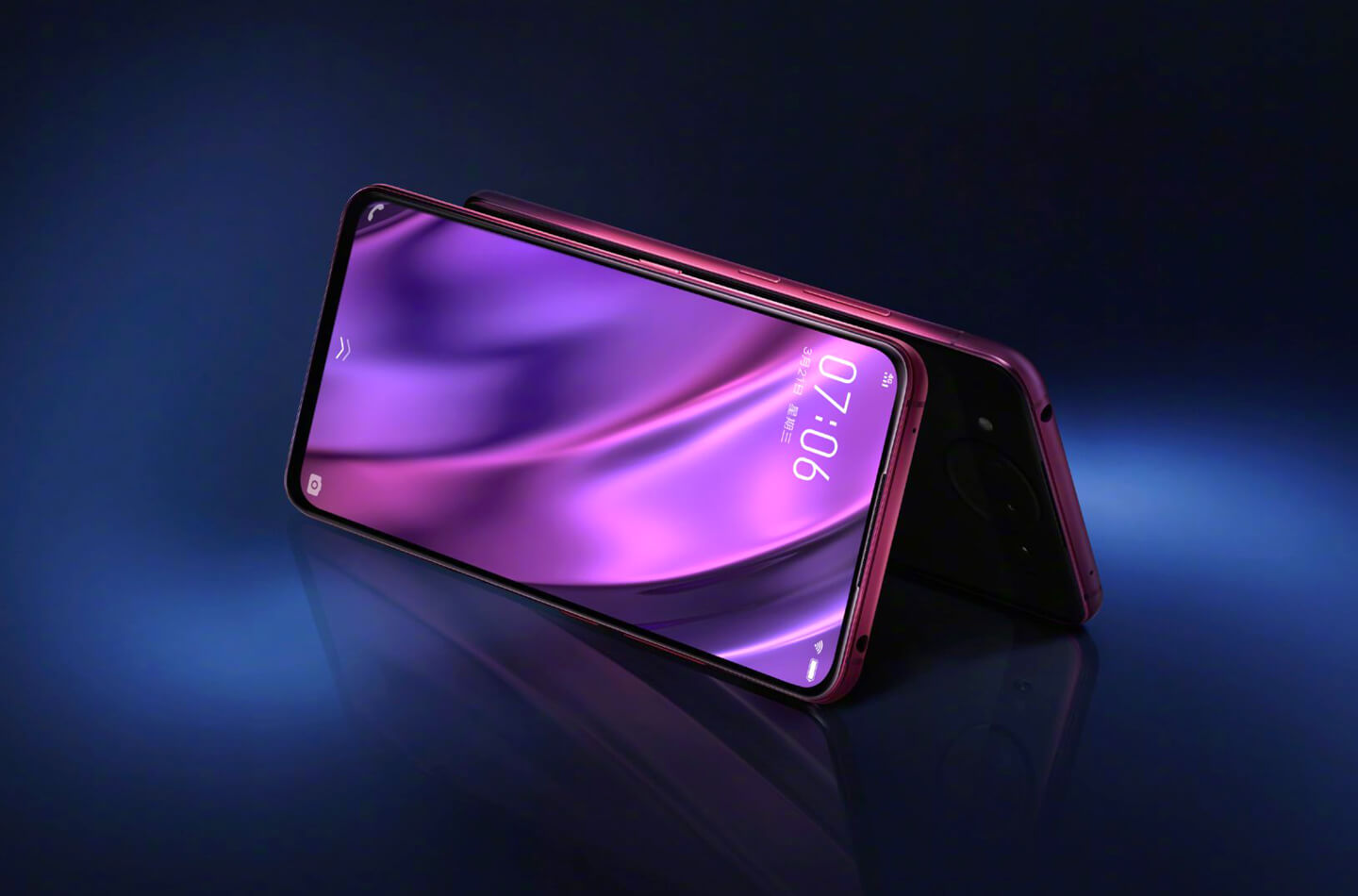 Vivo Nex Dual Display smartphone kopen
Vooralsnog verschijnt het nieuwe vlaggenschip alleen in China. Daar kun je de Vivo Nex Dual Display Edition kopen voor CNY 4,998, oftewel een kleine €640. Daarvoor lijkt het jonge en innoverende bedrijf een zeer goede prijs/kwaliteit verhouding te leveren.
Het is op dit moment nog onduidelijk of het toestel op een later tijdstip ook in andere landen wordt uitgebracht. Zijn voorganger, de Vivo Nex, kun je wel in Nederland kopen, dus het is zeker niet uit te sluiten dat deze innovatieve telefoon over enkele maanden ook in ons land verkrijgbaar is.