Huawei heeft een nieuwe smartwatch in ontwikkeling. De kans is groot dat Huawei's slimme horloge op IFA 2018 geïntroduceerd zal worden. Deze jaarlijkse beurs begin 31 augustus 2018. Een drietal trademark aanvragen onthullen de mogelijk nieuwe namen van Huawei's 2018 smartwatch line-up.

Huawei Watch Unlimited, Watch Voyage en Watch Anchor
De trademark aanvragen zijn op 28 juli 2018 ingediend bij het EUIPO (European Intellectual Property Office). Alle drie de aanvragen zijn gecategoriseerd onder Class 9, waartoe onder andere smartwatches behoren. Het gaat om de namen: Huawei Watch Unlimited, Huawei Watch Voyage en Huawei Watch Anchor.
Tot op heden heeft Huawei een tweetal smartwatch series aangekondigd, de Huawei Watch en de Huawei Watch 2. Van beide series is zowel een sportieve als een klassieke variant uitgebracht. Het is vooralsnog onduidelijk of de aangevraagde namen de klassieke benamingen zullen vervangen.
In dat geval lijkt het aannemelijk dat de Watch Unlimited het topmodel wordt. Het blijft vooralsnog gissen of de Watch Voyage (voyage betekend 'reis' in het Frans) en de Watch Anchor (betekend 'anker') beide een sportief horloge worden.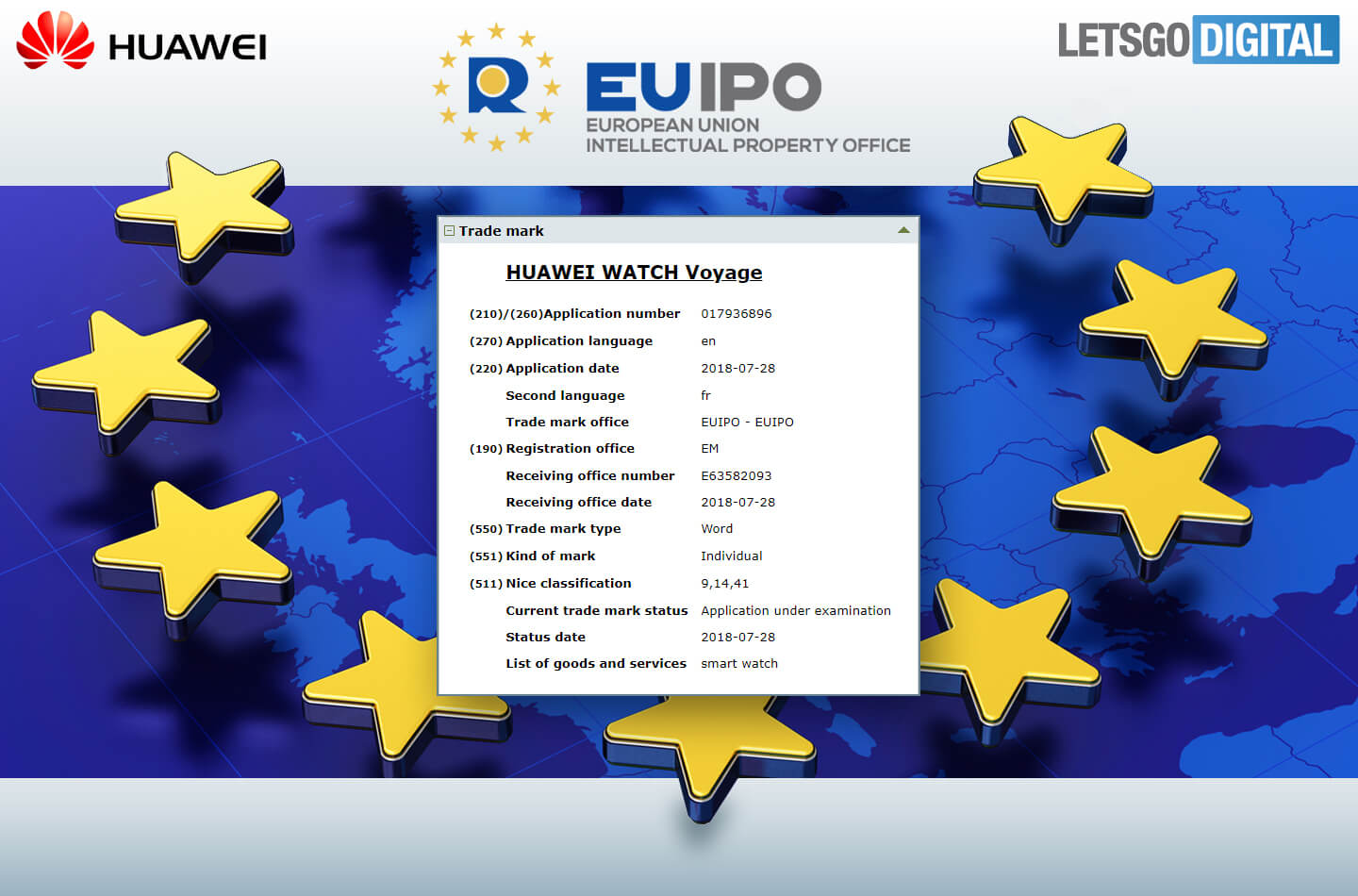 Nieuwe Huawei smartwatches in ontwikkeling
De Huawei Watch 2 werd op de MWC 2017 geïntroduceerd, dit Android Wear horloge (tegenwoordig Wear OS) is inmiddels dus zo'n 1,5 jaar oud. Richard Yu, CEO van Huawei, heeft in maart dit jaar reeds bekend gemaakt dat er een nieuwe smartwatch in de maak is.
In juni 2018 introduceerde het Chinese fabrikant nog een Huawei Watch 2 2018, deze was echter uitsluitend voor de Chinese markt bedoelt. Het lijkt daardoor aannemelijk dat Huawei binnenkort haar nieuwe line-up smartwatches bekend zal maken.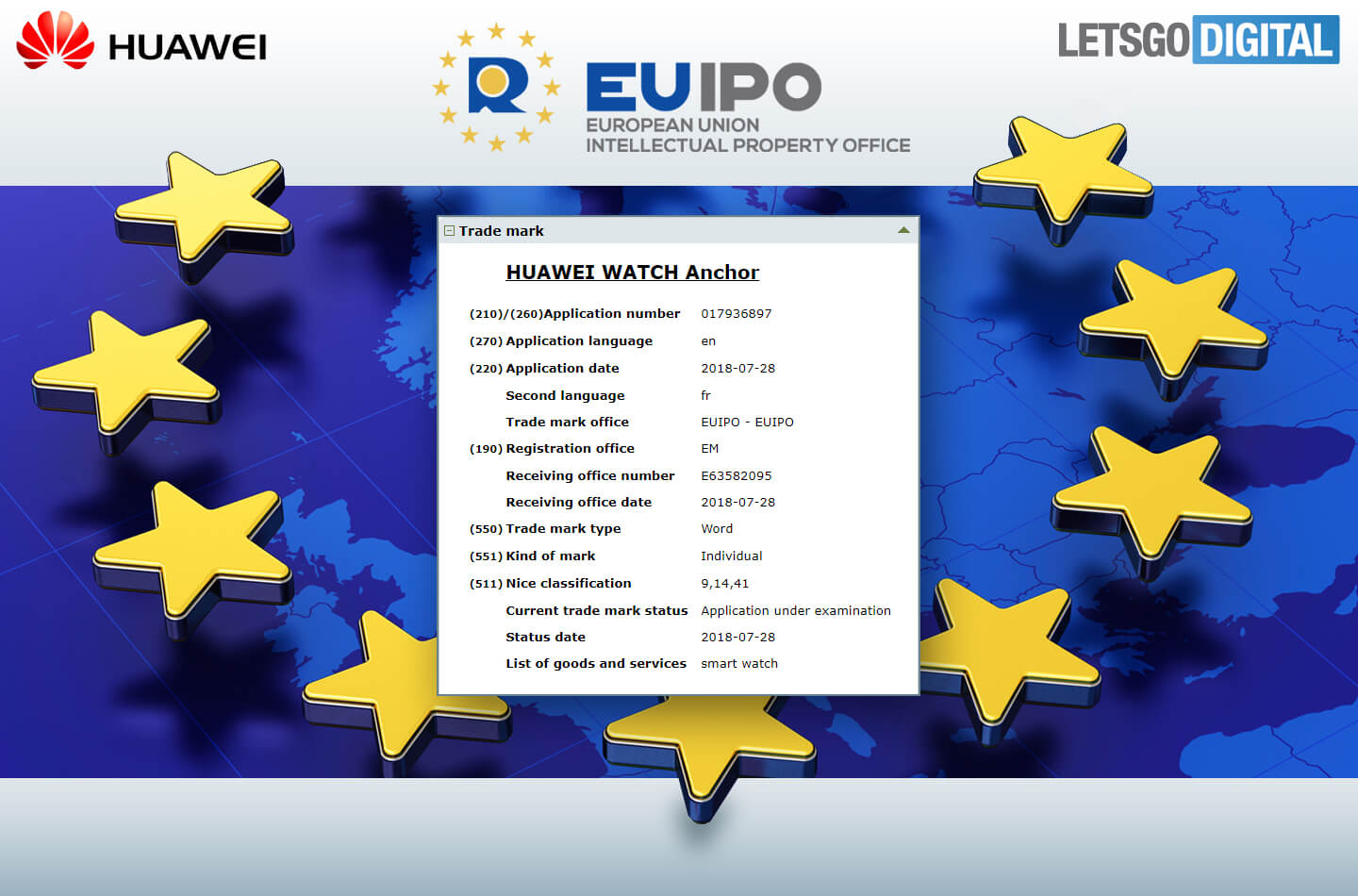 Over de specificaties van Huawei's nieuwe smartwatches is vooralsnog veel onduidelijk. Wel heeft het bedrijf de afgelopen tijd verschillende patenten aangevraagd, die mogelijk nieuwe functies onthullen. Zo lijkt het bedrijf te werken aan een nieuwe smartwatch bediening, ook kwamen we een patent tegen die unieke gesture functies mogelijk maakt. Daarnaast heeft de Chinese fabrikant recentelijk een patent aangevraagd voor een smartwatch met ingebouwde oordopjes.
De trademark aanvragen zijn hier te bekijken; Watch Unlimited, Watch Voyage en Watch Anchor.