Mobile gaming is hot. Dat kan niemand ontgaan zijn, ook Microsoft ziet hier kansen. Eerder deze maand heeft de Amerikaanse fabrikant haar video game streaming service gelanceerd, genaamd Project xCloud. Met deze service wordt het mogelijk om 'console kwaliteit' gaming naar mobiele apparaten te brengen. Nu heeft het bedrijf ook een concept getoond van een nieuwe Xbox controller, die je aan een smartphone of tablet kunt bevestigen.

Microsoft Xbox controller voor smartphones en tablets
Met de Xbox controller behoudt je alle bedieningsgemakken die je gewend bent van een game console, alleen speel je via je mobiele apparaat. De controller bestaat uit twee delen, die je op een smartphone of tablet kunt bevestigen. De triggers worden automatisch gekalibreerd.
De knoppen, D-Pad en de joysticks zijn van dezelfde grootte als een reguliere Xbox One X controller, wel staan ze iets dichter bij elkaar gepositioneerd. Ook is de controller voorzien van triggers en bumpers, die via de boven achterzijde te bedienen zijn.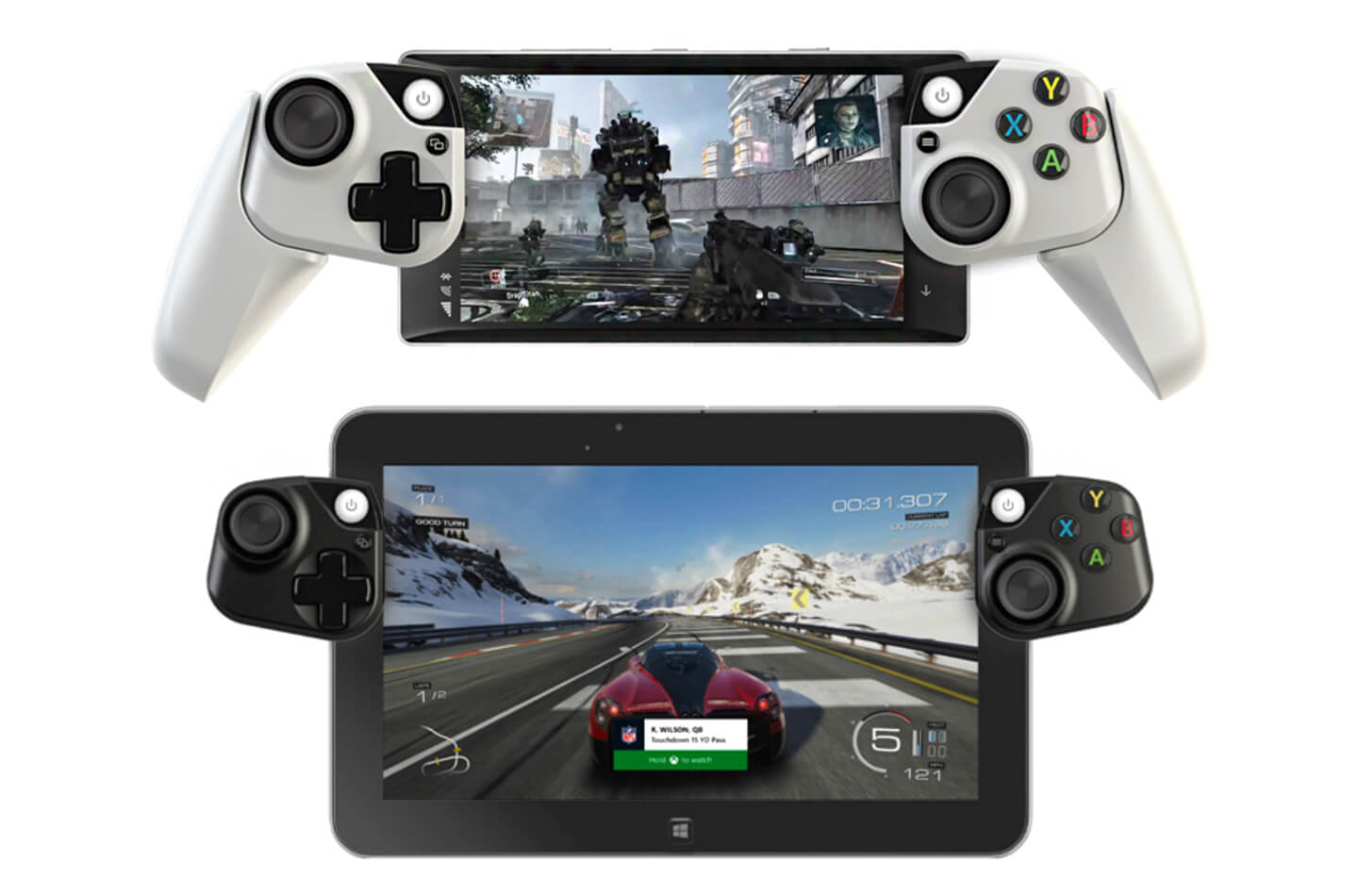 Er zijn drie verschillende grips ontwikkelt, van klein tot groot. Gebruikers kunnen zelf de grip met de beste handligging kiezen. Het is zelfs mogelijk de controller te gebruiken zonder grip te bevestigen. De twee controllers kunnen aan elkaar geklikt worden wanneer ze niet in gebruik zijn, zo kun je de twee delen gelijktijdig opladen of vervoeren. Voor het opladen is een speciaal oplaadstation ontwikkelt.
Het is overigens niet voor het eerst dat we horen over een Xbox controller voor smartphones en tablets. Soortgelijke plannen zijn in 2014 echter gesneuveld. Waarschijnlijk heeft het succes van de Nintendo Switch ervoor gezorgd dat Microsoft nu opnieuw kans ziet om haar controller op de markt te brengen.