De trend van smalle schermranden, die we al enige tijd zien bij smartphones en TVs, lijkt zich door te zetten naar de portable computer. Samsung heeft een nieuw laptop design gepatenteerd met een full screen beeldscherm.

Samsung laptop met full-screen beeldscherm
Het patent van Samsung Electronics is op 23 januari 2018 gepubliceerd door WIPO (World International Property Organization). Het betreft een ornamental design patent en geen utility patent. Dit houdt in dat het patent zich beperkt tot het design van de Samsung laptop, er worden geen functionaliteiten omschreven.
Een uitgebreide omschrijving ontbreekt dan ook bij dit patent. Wel zijn er enkele duidelijke schetsen bijgeleverd evenals een verwijzing naar een eerder ingediend Amerikaans patent. Bij het USPTO heeft Samsung in 2013 al een soortgelijk patent ingediend, deze is in maart 2015 goedgekeurd door het USPTO. Hier zijn dezelfde schetsen bijgevoegd, ook hier ontbreekt overigens een duidelijke omschrijving.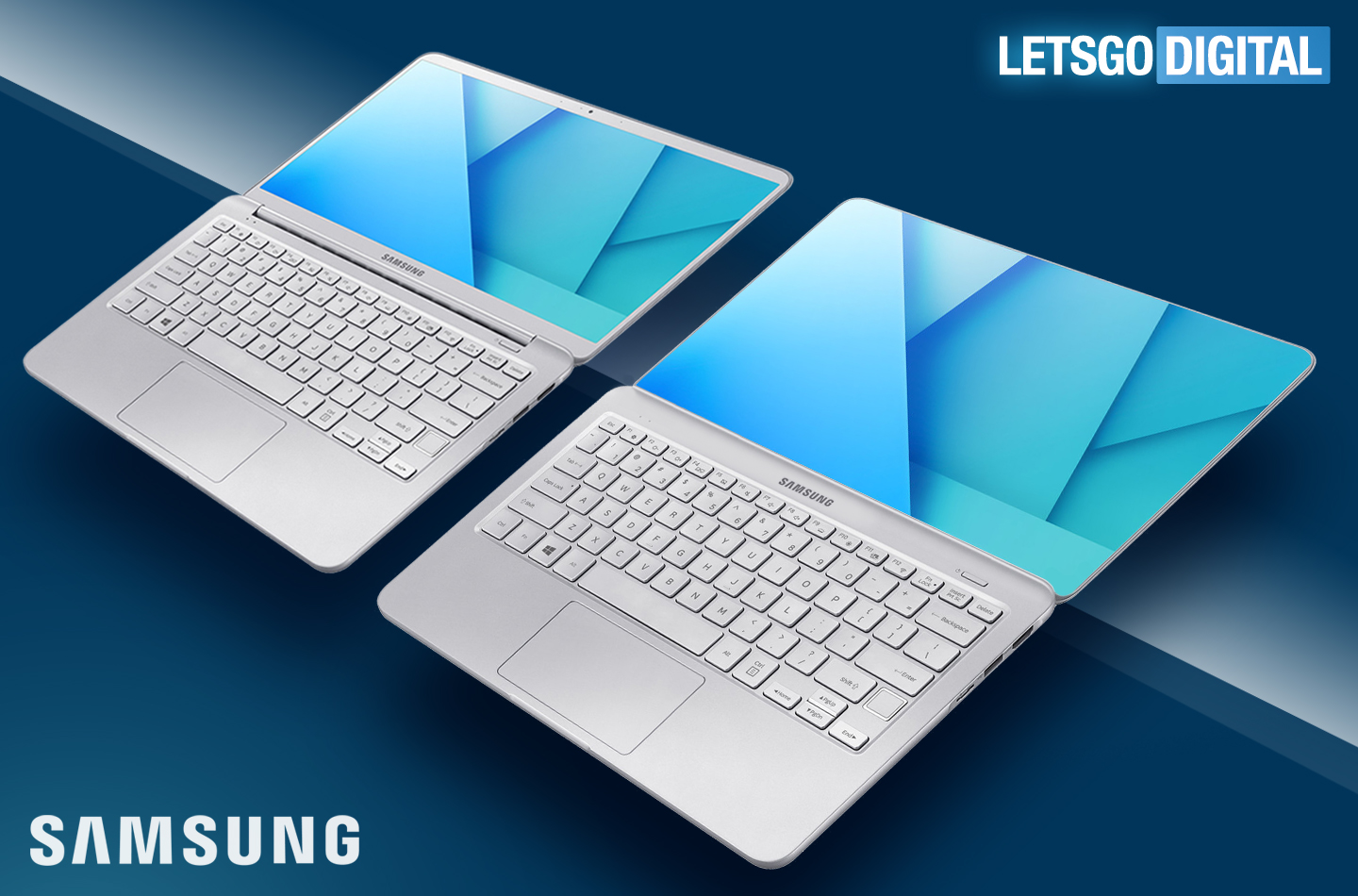 Samsung ultra-thin notebook met bezel-less scherm
Het gepatenteerde design heeft veel weg van de ultra-thin notebook series van Samsung. We zien een flinterdunne laptop met een nog niet eerder toegepast scharnier, dat over de gehele breedte as van de laptop geplaatst is. Wat echter met name opvalt is het laptop scherm. Het betreft een full-screen beeldscherm, met zeer smalle schermranden.
Opmerkelijk genoeg is de camera niet in het bezel-less design terug te vinden. Deze wordt normaal gesproken geïntegreerd in de bovenste schermrand. Nu de display helemaal doorloopt is het de vraag of deze volledig zal verschijnen, of dat Samsung deze in het scherm wil integreren.
Eerder kwamen we al een patent tegen voor een Samsung smartphone met zogenaamde gaten (uitsparingen) in het display, om plaats te maken voor de sensoren en de camera. Doordat een verdere patent omschrijving mist, blijft het vooralsnog onbekend of Samsung deze technologie ook voor haar portable computer wil toepassen.
Het patent is hier te bekijken.

FOR OUR INTERNATIONAL READERS



Samsung has patented a new laptop design with WIPO. The Samsung patent was published on January 23, 2018 by WIPO (World International Property Organization). It is an ornamental design patent and not a utility patent. This means that the patent is limited to the design of the laptop, no functionalities are described.
An in-depth description is missing, but there are some clear sketches included as well as a reference to a previously filed US patent. Samsung filed a similar patent with USPTO in 2013, which was approved in March 2015. This patent shows the same sketches.
The patented design looks very similar to the ultra-thin notebook series from Samsung. We see an ultra-thin laptop with a hinge that has not been used before, the hinge covers the entire width of the laptop. What is particularly striking is the laptop screen. It is a full-screen display, with very narrow bezels.
Remarkably, the sketches show no integrated camera. Normally the camera is integrated in the upper screen bezel. But since this bezel is missing, the question remains what will Samsung do with the camera?
Some time ago, we came across a patent for a Samsung smartphone with so-called holed (recesses) in the display, to integrate the sensors and the camera in the display itself. As the patent does not contain any further description, it remains unknown whether Samsung wants to use a similar technology for its portable computer.