Op CES 2018 toonde Samsung twee televisie innovaties. Een modulaire MicroLED TV en een 8K QLED TV. Maar de Koreanen lijken aan meer innovaties te werken. Samsung werkt aan een nieuwe methode om haar TV schermen zowel als flat panel als curved model te kunnen gebruiken.
Samsung Electronics heeft een patent ingediend dat op 16 januari 2018 is gepubliceerd door WIPO. Het patent getiteld 'Adjustable flexible display device' omschrijft de werking van een televisie beeldscherm dat in grootte aanpasbaar is. Het betreft een flat panel TV dat om te vormen is tot een gebogen TV.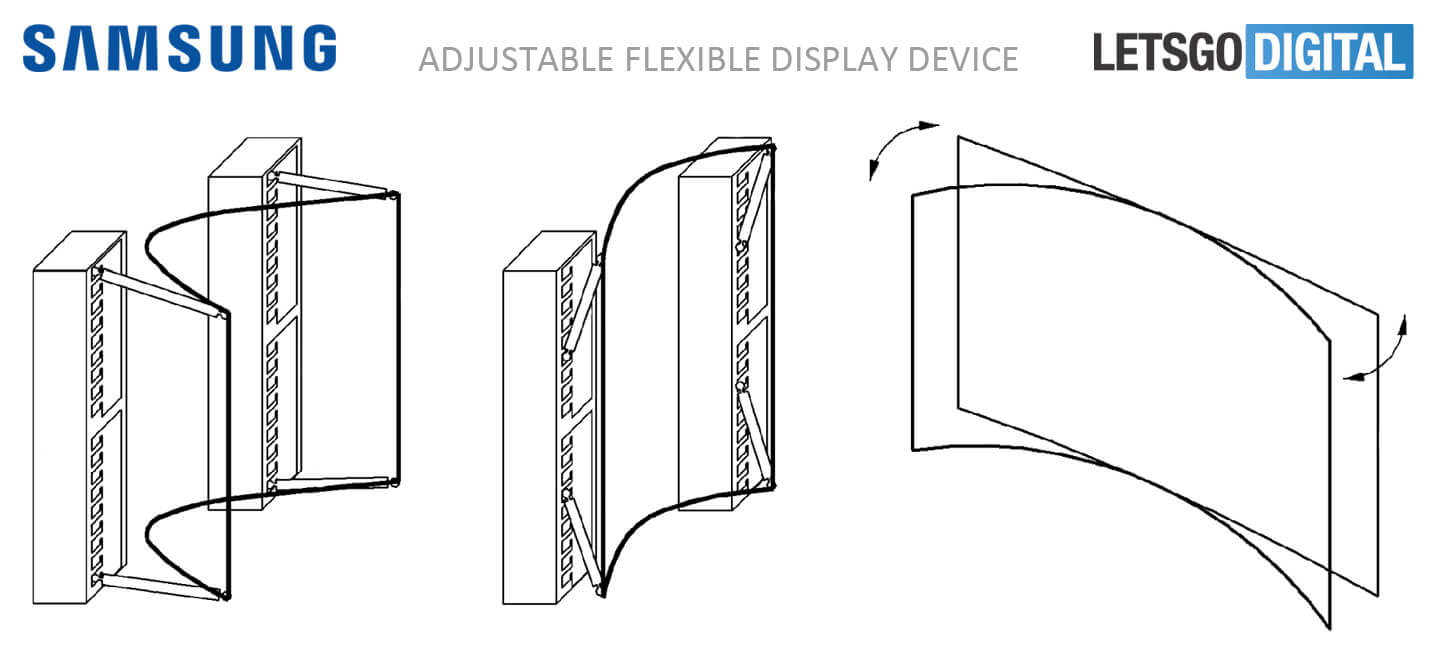 Samsung TV met verstelbaar OLED scherm
Samsung past een flexibel OLED TV display toe. Aan de linker- en rechterkant van de TV zit een mechanisme ingebouwd die het TV scherm naar voren en naar achteren kan verplaatsen. Hiervoor wordt de modulaire TV voorzien van een gemotoriseerde aandrijfeenheid.
Doordat het een flexibel scherm betreft wordt het scherm niet alleen naar voren verplaatst, maar ook als het ware in elkaar gevouwen, waardoor er een grotere kromming van de display ontstaat en er dus optisch een kleiner beeldformaat overblijft. Zo kun je ook comfortabel TV blijven kijken op kortere afstand van het televisie scherm.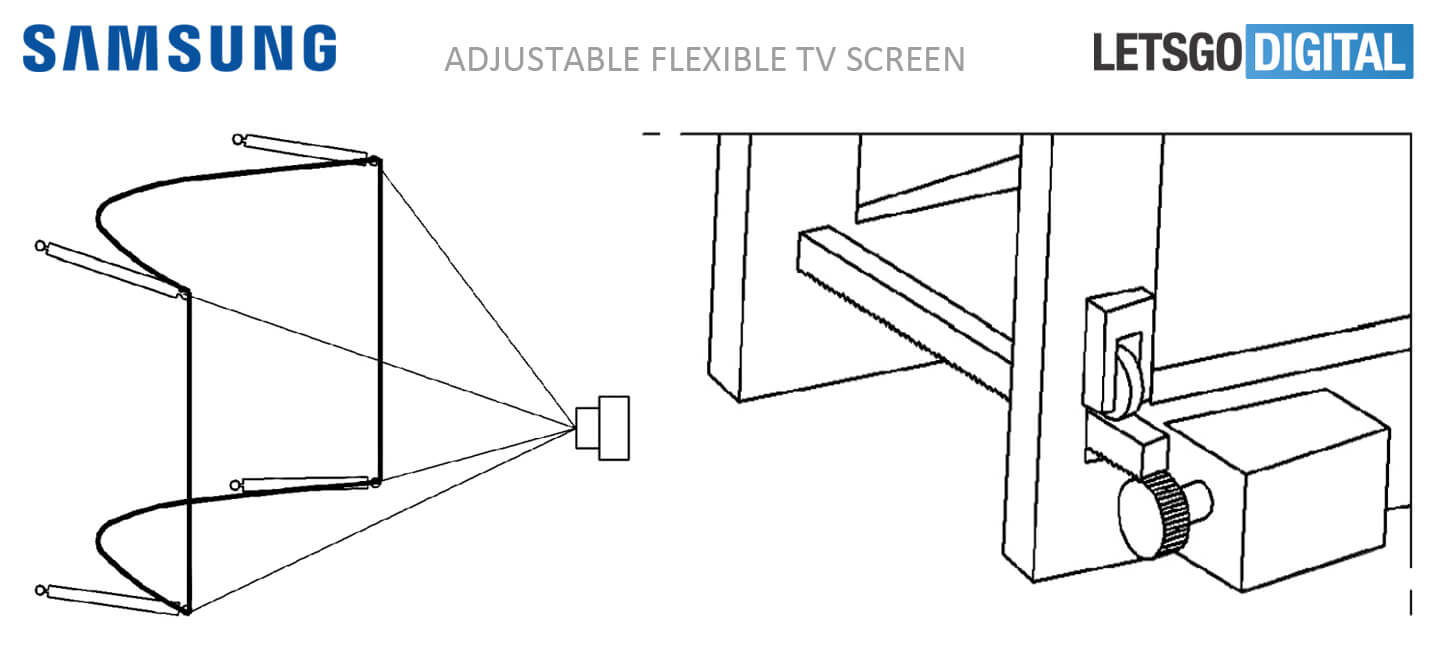 Bovendien hoeven consumenten met dit flexibele OLED TV scherm geen keuze meer te maken tussen een flat panel en een curved TV model. Deze verstelbare flexibele OLED TV biedt twee-in-één. Ongetwijfeld zal er wel een prijskaartje aan deze nieuwe techniek hangen.
Op CES 2014 heeft The Verge al gerapporteerd over een prototype van een soortgelijke buigbare Samsung TV. De techniek wordt in onderstaande video gedemonstreerd.
Samsung 2018 TV innovaties
Het is onbekend of Samsung een vergelijkbare techniek ook zal toepassen voor haar recent geïntroduceerde modulaire televisie. Op CES 2018 introduceerde Samsung een 146-inch modulaire TV met MicroLED technologie. Deze Samsung TV krijgt de naam The Wall. De Koreaanse fabrikant gaf tijdens de introductie te kennen in maart meer details te onthullen aangaande de werking van het modulaire beeldscherm.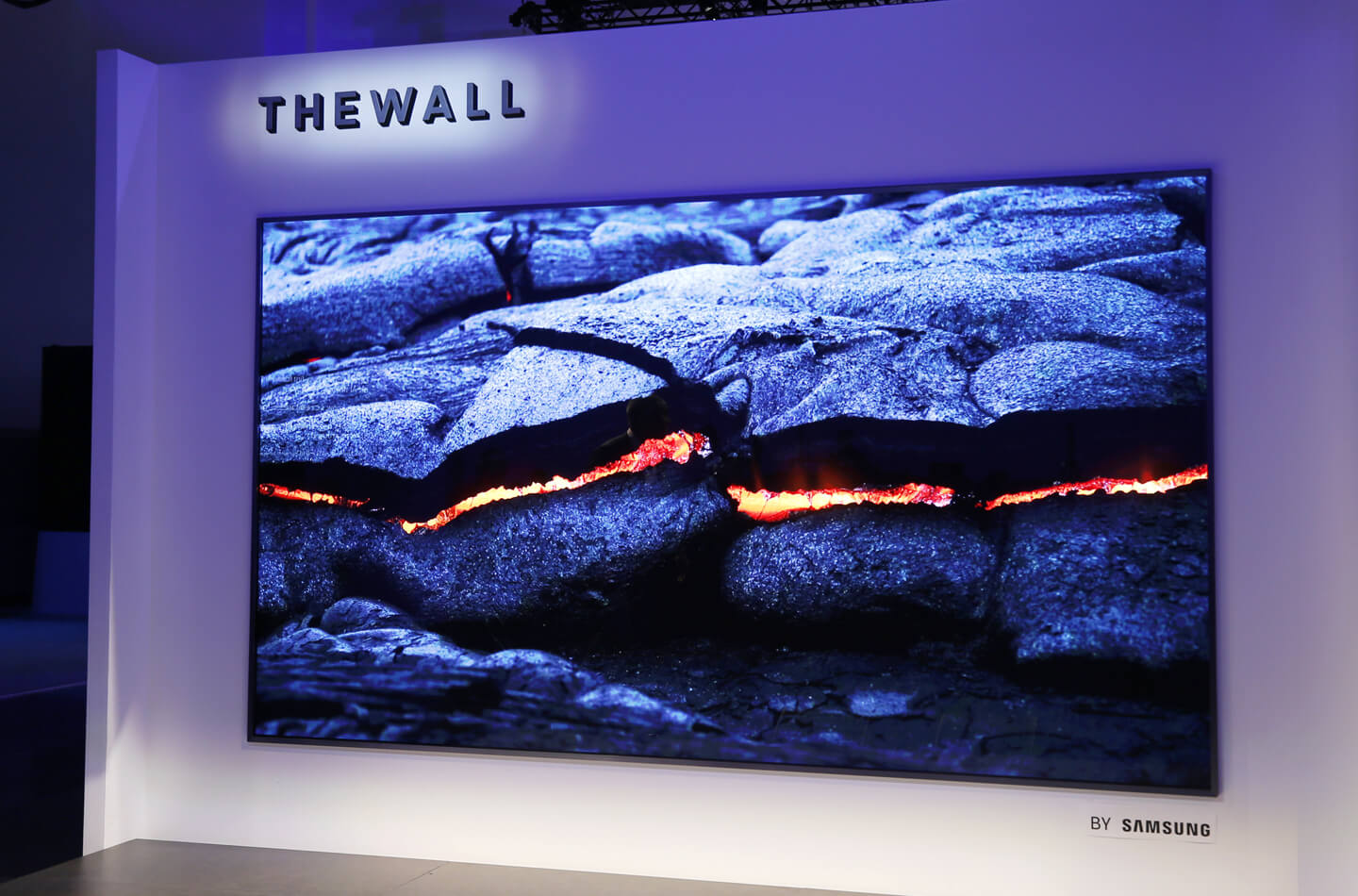 Gisteren melden we nog over een nieuwe trademark aanvraag van Samsung voor de merknaam Micro QLED. Dit lijkt een combinatie te worden van de recent geïntroduceerde MicroLED technologie en de QLED technologie. Waarschijnlijk werkt Samsung ook aan haar eerste self-emitting QLED TV.
Samsung is overigens niet de enige fabrikant die mogelijkheden ziet om een flexibel display toe te passen op een TV. Op CES 2018 toonde geduchte concurrent LG een 65-inch oprolbare TV. Deze TV was echter volledig oprolbaar in een cassette.
Het patent van Samsung is hier in te zien.

FOR OUR INTERNATIONAL READERS
Samsung Electronics has filed a patent that was published by WIPO on January 16th, 2018. The patent entitled 'Adjustable flexible display device' describes the operation of a television screen that is adjustable in size. It is a flat panel TV that can be transformed into a curved TV.
Samsung uses a flexible OLED TV display. On the left and right side of the TV there is a mechanism built-in that can move the TV screen forwards and backwards. For this, the modular TV is equipped with a motorized drive unit.
Because it is a flexible screen, the TV display will not only be moved forward, but will also be folded, resulting in a larger curvature of the display and thus optically a smaller screen size. This allows users to watch TV comfortably at a shorter distance from the television screen.
At CES 2014, The Verge has already reported on a prototype of a similar bendable Samsung TV. The technique is demonstrated in the video above.