Vorige maand doken er geruchten op dat LG voornemens is een extra variant van haar premium V30 smartphone uit te brengen. De LG V30 Alpha of V30+ Alpha zou over kunstmatige intelligentie (AI) beschikken. Een nieuwe trademark aanvraag duidt erop dat LG inderdaad voornemens is een telefoon met kunstmatige intelligentie uit te brengen.

LG AI Cam trademark
Het advocaten en patentenkantoor Cohausz & Florack uit Duitsland heeft in opdracht van LG Electronics een aantal trademark aanvragen ingediend bij het EUipo (European Union Intellectual Property Office). Het betreft een merknaam aanvraag voor LG AI Cam en voor LG Lens.
Beide aanvragen zijn geclassificeerd als: 'smartphones, apparaten voor het nemen, reproduceren en overdragen van beelden, camera's en camera objectieven'.
Hoewel de trademark niet exact duidelijk maakt wat voor een product het betreft lijken de woorden AI en Cam voor zich te spreken. AI staat voor Artificial Intelligence, oftewel kunstmatige intelligentie. Cam lijkt te staan voor camera. LG Lens is zeer waarschijnlijk een vernieuwde camera lens voor smartphones.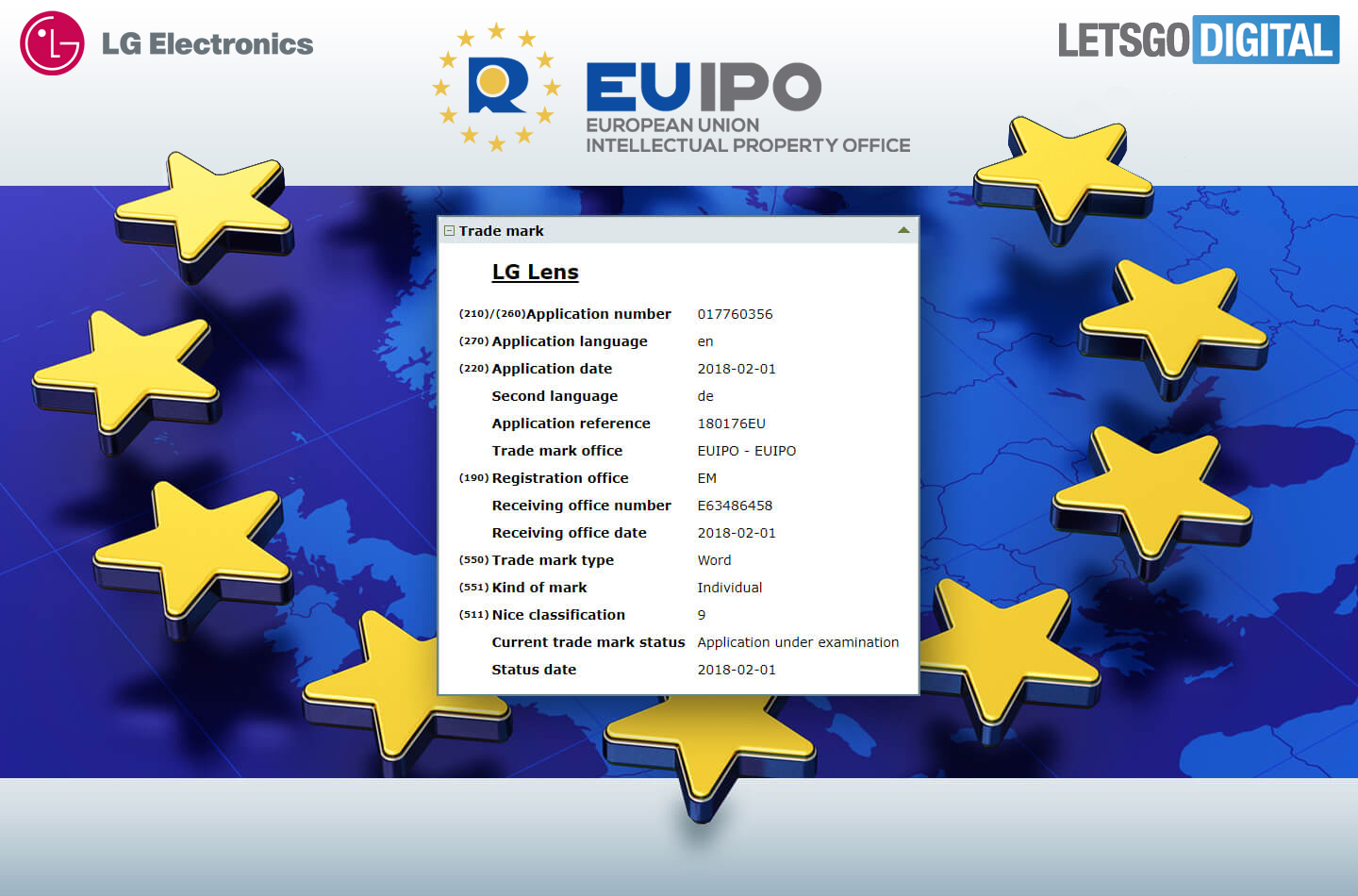 Telefoons met kunstmatige intelligentie
Op de CES 2018 maakte LG bekend haar smartphone introducties voortaan willekeuriger in te plannen en dus niet meer volgens het vaste jaarlijkse schema. Met andere woorden; verwacht geen LG G7 op de MWC 2018. Tegelijkertijd gaf de Koreaanse fabrikant te kennen wel net zoveel nieuwe toestellen uit te willen brengen als voorheen. Al snel ontstonden er geruchten over de LG V30 Alpha, LG's eerste telefoon met kunstmatige intelligentie.
LG is overigens niet de eerste fabrikant die werkt aan de toepassing van kunstmatige intelligentie in smartphones. De Samsung Galaxy S8 / Note 8, de Apple iPhone X, de Google Pixel 2 en de Huawei Mate 10 Pro zijn allemaal voorzien van een vorm van AI. Hoewel de voordelen van deze zelflerende telefoons momenteel nog beperkt zijn, is de verwachting dat kunstmatige intelligentie de komende jaren een steeds belangrijkere rol zal gaan spelen in consumenten elektronica producten.
LG lijkt bij de koplopers te willen horen, we zijn dan ook zeer benieuwd waar het Koreaanse bedrijf eind deze maand mee komt. De MWC 2018 vindt plaats van maandag 26 februari tot donderdag 1 maart in Barcelona, Spanje.
Bekijk hier de trademark voor LG AI Cam en LG Lens.

FOR OUR INTERNATIONAL READERS
On the 1st of February, 2018 the lawyers and patent office Cohausz & Florack from Germany have filed two trademark applications for LG Electronics with EUipo (European Union Intellectual Property Office) for the brand names LG AI Cam and LG Lens. Both applications are classified as:
'Smartphones; Portable communications apparatus; Sound transmitting apparatus; Sound reproduction apparatus; Sound recording apparatus; Apparatus for the transmission of images; Apparatus for the reproduction of images; Apparatus for recording images; Software for smartphones; Downloadable smart phone applications (software); Application software; Displays for mobile phones; Cameras; Batteries for mobile phones; Wireless headsets; Camera lenses; Television receivers.'
Although the trademark does not literally say what AI Cam is, the words seem to speak for themselves. AI stands for Artificial Intelligence, while Cam seems to refer to a camera. LG Lens is probably a redesigned camera lens.
Last month rumors raised about LG developing a new version of its high-end V30 smartphone. This improved model would feature artificial intelligence and might be called V30 Alpha or V30+ Alpha, as stated by The Korea Herald. LG may very well introduce this model by the end of this month at MWC 2018.