Huawei is vastberaden om Apple en Samsung te verslaan op de smartphonemarkt. Eerder deze week werd dat nog maar eens bevestigt met de introductie van de hoogstaande Huawei P20 serie en de Porsche Design Mate RS. Een nieuw patent toont aan dat de Chinese fabrikant ook toekomst ziet in de opvouwbare smartphone.

Dit is overigens niet helemaal voor het eerst dat duidelijk wordt dat Huawei aan een opvouwbare telefoon werkt. Richard Yu, de CEO van Huawei's Consumer Business Group heeft in oktober vorig jaar aan CNET aangegeven een werkend prototype van een buigzame smartphone te hebben.
Het apparaat heeft twee schermen, maar er zit nog een kleine spleet tussen die verholpen moet worden, aldus dhr. Yu. De opvouwbare smartphone van Huawei moet dus nog verbeterd worden, zo werkt het bedrijf onder andere aan een beter mechanisch design. Een introductie in 2018 werd niet uitgesloten.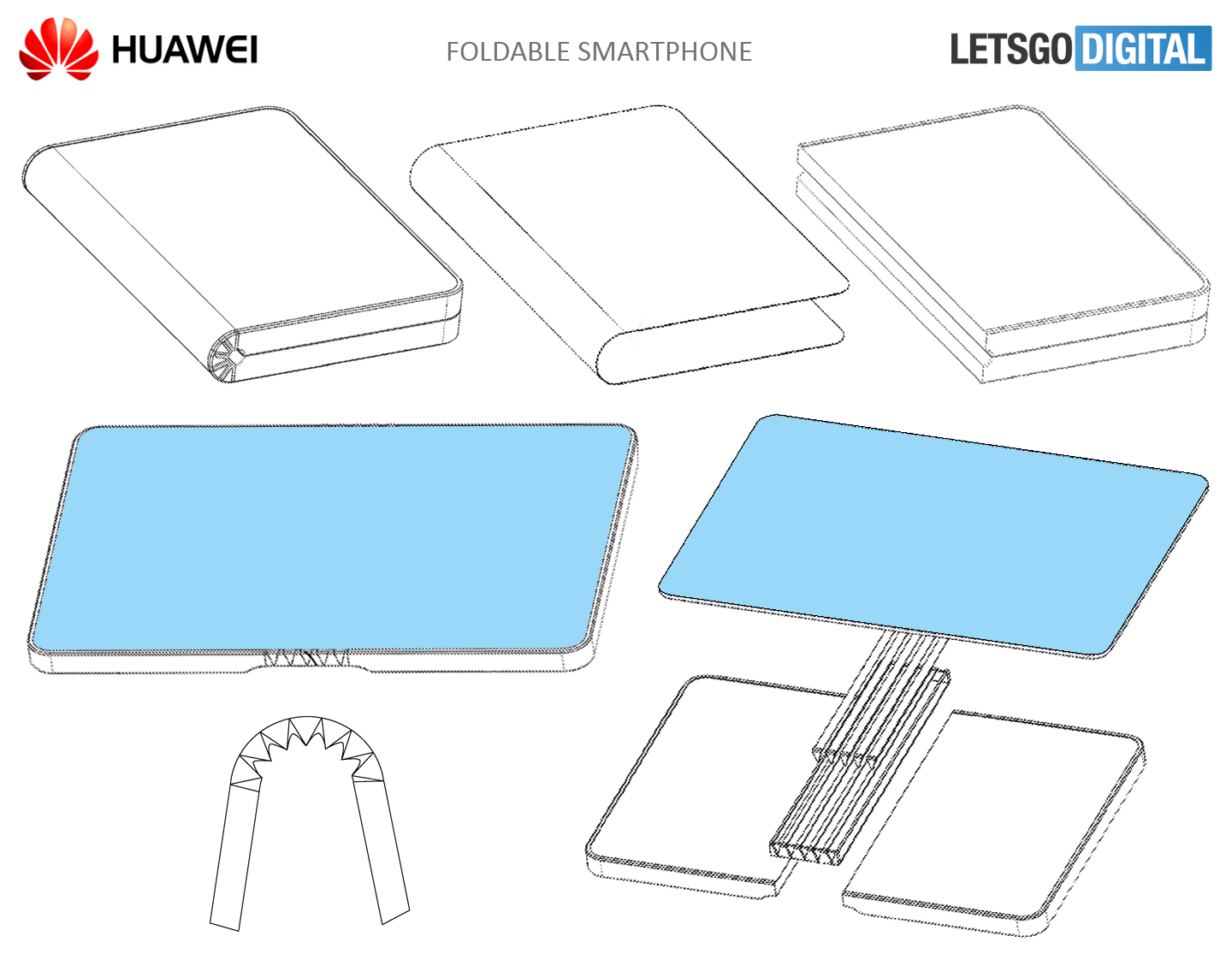 Huawei opvouwbare smartphone met flexibel display
Op 19 september 2017 heeft Huawei Technologies een patent aangevraagd bij de WIPO. Het patent getiteld 'mobile terminal folding mechanism and mobile terminal' is vandaag gepubliceerd en beschrijft de werking van het scharnier van een opvouwbaar apparaat met een flexibel scherm. Het originele patent is een jaar eerder ingediend in thuisland China.
De Huawei opvouwbare smartphone beschikt over één groot flexibel display, dat in het midden middels een opvouwbaar mechanisme open- en dichtgeklapt kan worden. In opengeklapte stand heb je een tabletformaat in handen. De display zit overigens aan de buitenzijde van het apparaat en niet aan de binnenzijde, zoals we bij de meeste opvouwbare smartphone ontwerpen hebben gezien.
Door het gebruik van zachte en harde componenten af te wisselen kan het mechanisme probleemloos veelvuldig gevouwen worden en worden kleine spleten of gaten in de vormgeving voorkomen. Zal deze technologie het probleem oplossen dat Richard Yu vorig jaar aankaartte? Het valt op dit moment moeilijk te zeggen, maar het is zeer goed mogelijk.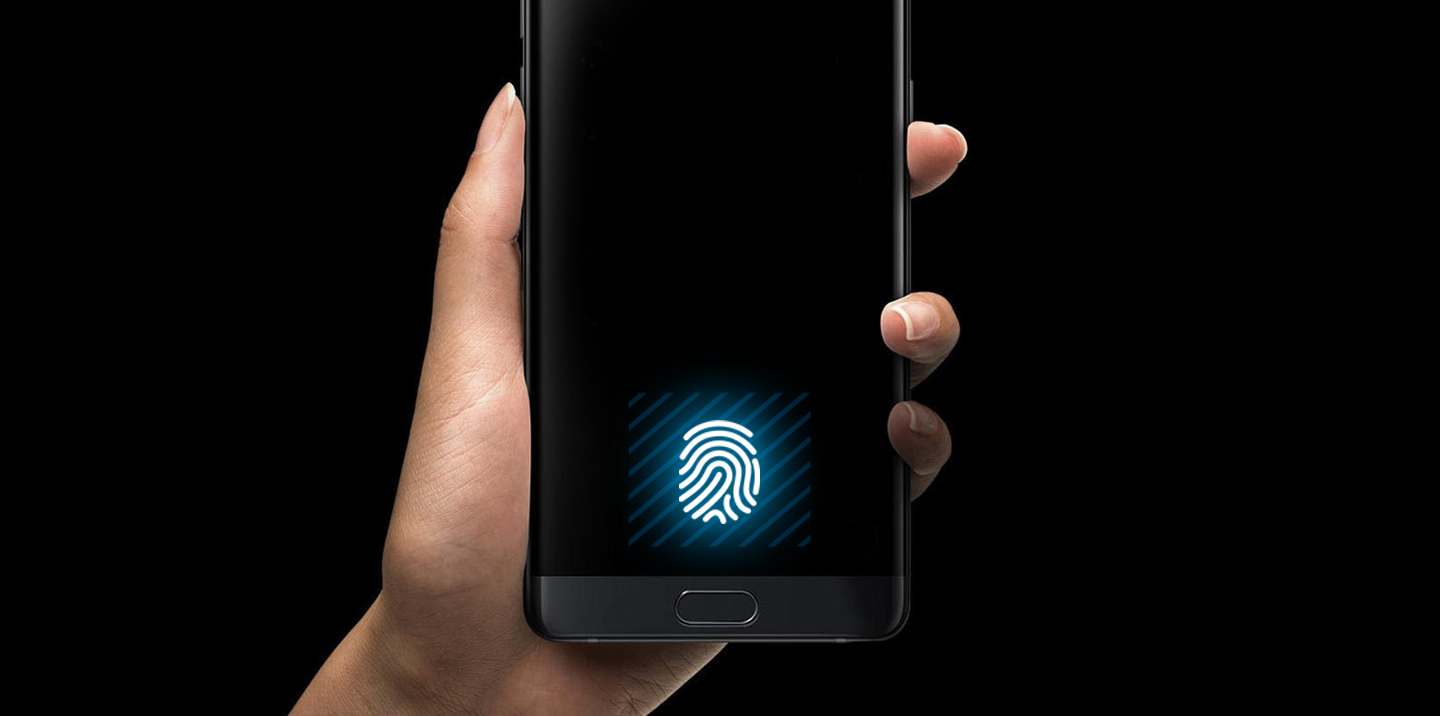 Huawei vs Apple en Samsung
Huawei is Apple en Samsung al voor als het gaat om een smartphone met een vingerafdrukscanner in de display. De Mate RS is het eerste smartphone model van Huawei dat voorzien is van deze nieuwe technologie. Zal de Chinese fabrikant ook in staat zijn om eerder dan haar geduchte concurrenten een opvouwbare smartphone te introduceren? De ZTE Axon M laten we even buiten beschouwing, hier is ten slotte geen flexibel display toegepast.
De Chinese fabrikant investeert al jaren gigantisch veel geld aan Research & Development, ook de agressieve marketing en het uitgebreide verkoopnetwerk legt Huawei geen windeieren. Wij zijn erg benieuwd wat 2018 voor ons in petto heeft. De trend van flexibele display technologie is ingezet en zullen we de komende jaren in een grote verscheidenheid aan varianten terug gaan zien.

FOR OUR INTERNATIONAL READERS
Huawei filed a patent with WIPO for a 'mobile terminal folding mechanism and mobile terminal'. The patent was published today and describes the working of a foldable mechanism for a foldable smartphone with a flexible screen.
The foldable smartphone consists of one large flexible display, that can be folded in the middle. In open position it has a tablet size. Remarkably, once folded the display is placed on the outside and not on the inside of the device. The folding mechanism comprises a soft supporting structure and a hard supporting structure embedded in the soft supporting structure. The foldable mechanism can be folded frequently without problems and small gaps or holes in the design are prevented.
Last year, Richard Yu, CEO of Huawei´s Consumer Business Group reported to CNET the company is developing a foldable smartphone. The prototype isn´t final yet, as there still is a small gap between the screens, Yu said. Can this technology solve the problem Huawei is facing? In that case, we may see an official introduction of Huawei's foldable phone late 2018.
The patent from Huawei can be seen here.