Nikon heeft een tweetal nieuwe Coolpix camera's geïntroduceerd, de compacte Nikon Coolpix A1000 en de Coolpix B600 bridgecamera, beide digitale camera's zijn voorzien van een superzoomobjectief. De veelzijdige B600 beschikt over een 60x optische zoom, een grote monitor en een stevige grip.

Nikon B600 superzoom camera
De nieuwe Coolpix camera wordt voorzien van een 16 megapixel BSI CMOS sensor met vibratiereductie. Video's neemt de Nikon B600 op in Full HD resolutie @ 30fps met stereogeluid. De 60x zoomlens heeft een brandpuntafstand van 24-1440mm, waardoor de camera zeer breed inzetbaar is. Middels de Dynamic Fine Zoom functie kun je zelfs inzoomen tot 2880mm.
De Coolpix B600 is niet alleen geschikt voor het fotograferen van landschappen, de camera maakt ook mooie portretopnames. De bridgecamera van Nikon wordt uitgerust met tal van creatieve standen om je foto en video opnames een creatief tintje mee te geven.
Via de 3-inch LCD monitor met 921.000 beeldpunten kun je eenvoudig de juiste compositie bepalen en de helderheid instellen. De display is tevens behandeld met een antireflectiecoating. Ook is er een elektronische zoeker ingebouwd met 201K-dots en een 100% beelddekking.
De Nikon Coolpix B600 heeft een snelle autofocus, waardoor er nauwkeurig kan worden scherp gesteld. Continue opnames worden met een snelheid van 7 fps vastgelegd. Daarnaast is er een Multi Exposure mode toegevoegd, waardoor je foto's met twee of drie verschillende belichtingsstanden kunt maken.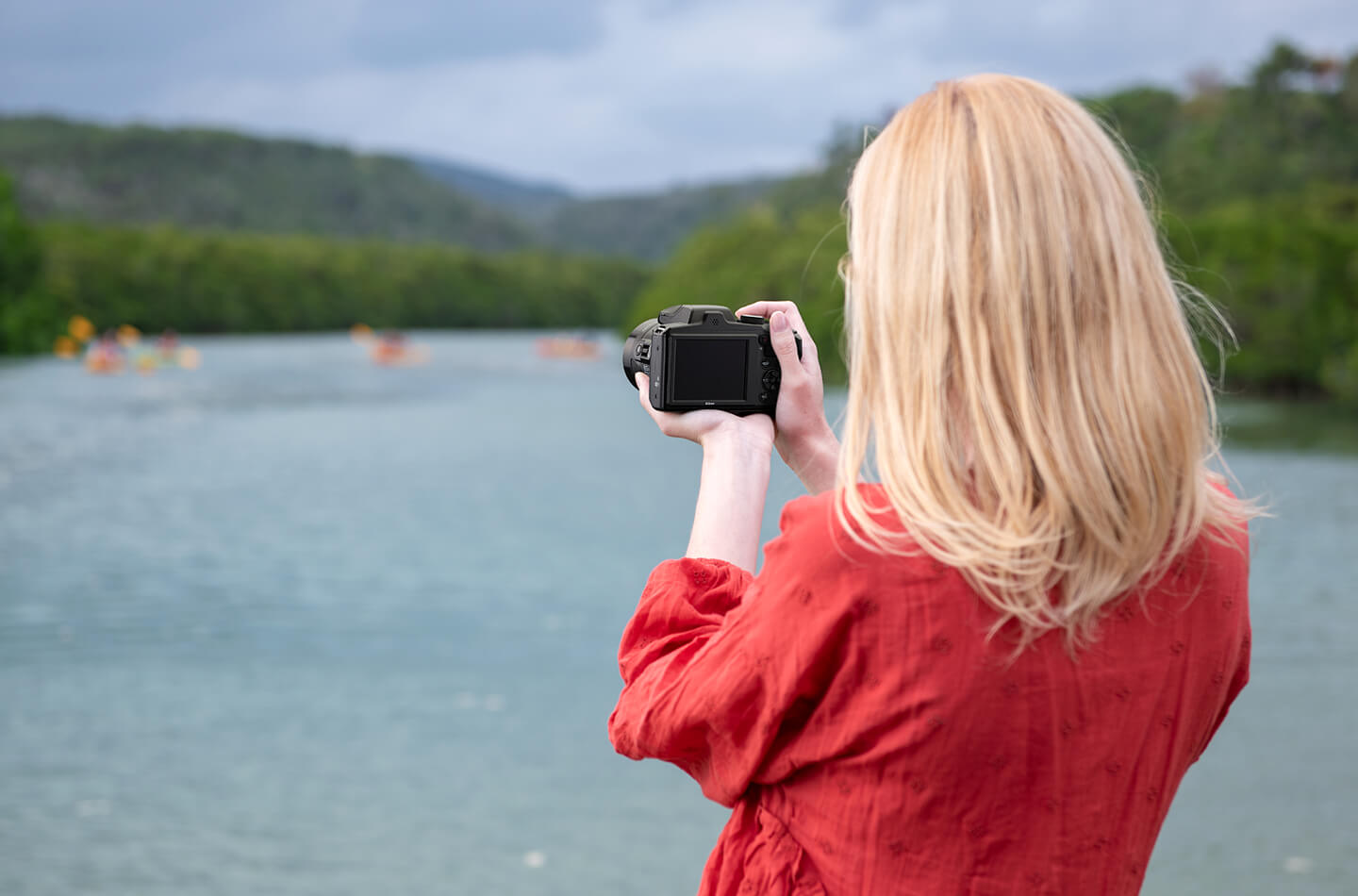 Camera verbinden met je smartphone
De nieuwe Nikon digitale camera kan middels de Snapbridge app verbonden worden met een iOS of Android smartphone of tablet. Ook is het mogelijk om via de app GPS data te verzamelen, zodat je naderhand exact kunt zien waar welke opname is gemaakt.
Voor de energievoorziening wordt de Nikon B600 uitgerust met een EN-EL23 batterij, waarmee zo'n 330 foto opnames gemaakt kunnen worden. Voldoende voor een aantal uren fotografie. Opnames worden opgeslagen op een SD / SDHC of SDXC geheugenkaart.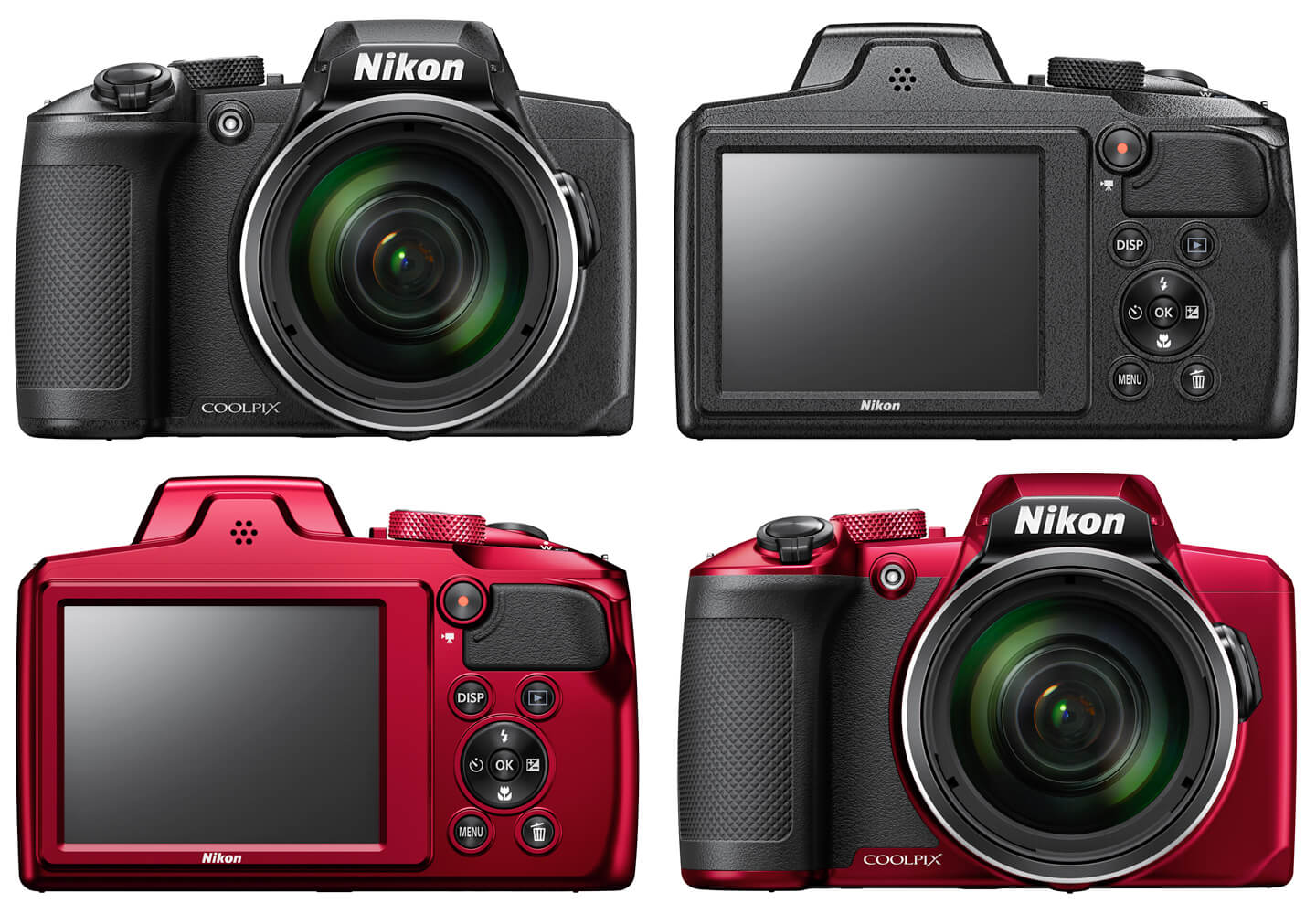 Nikon Coolpix B600 kopen
Consumenten kunnen de Nikon Coolpix B600 kopen vanaf 14 februari 2019. Het fototoestel heeft een adviesprijs van €360 inclusief BTW. De Coolpix B600 wordt standaard geleverd met twee jaar garantie en een Nederlandstalige handleiding. Daarnaast wordt er een batterij, adapter, USB kabel en een camera strap meegeleverd.
Op zoek naar een compactere camera met een groot zoombereik? Dan kan de nieuwe Coolpix A1000 een goed alternatief bieden, deze camera is voorzien van een 35x optische zoom lens en kan vanaf eind januari 2019 aangeschaft worden. Behoefte aan een groter zoombereik? Dan is de Coolpix P1000 met haar 125x optische zoom lens wellicht wat voor jou.