Samsung heeft een nieuw topmodel in ontwikkeling. Hoewel de introductie van de Galaxy S20 / S11 pas in februari 2020 zal plaatsvinden worden er steeds meer details bekend omtrent dit nieuwe vlaggenschip. Eén van de verbeterpunten moet de digitale camera worden. Het lijkt erop dat Samsung 'Space Zoom' wil integreren, dit is software om in te zoomen op een onderwerp, zonder verlies van beeldkwaliteit.

Galaxy S20 krijgt Samsung Space Zoom
Samsung Electronics heeft op 6 november 2019 een trademark vastgelegd bij de EUIPO (European Union Intellectual Property Office) voor de benaming Space Zoom. De trademark is gecategoriseerd als Class 9 / 42 met de volgende omschrijving.
Trademark description Samsung Space Zoom: smartphones; tablet computers; smartwatches; software to zoom in to a subject without lowering image quality.
Uit de summiere omschrijving valt op te maken dat Samsung de naam Space Zoom wil gebruiken voor de in ontwikkeling zijnde hybrid zoom functie. Inmiddels zijn er al enkele smartphones verkrijgbaar met een zogenaamde hybrid zoom, denk aan de Huawei P30 Pro, de Oppo Reno 10x Zoom en de onlangs geintroduceerde Oppo Reno2. Deze zoomfunctionaliteit levert een betere beeldkwaliteit dan digitale zoom. De verwachting is dat deze trend ook door andere smartphonefabrikanten zal worden overgenomen.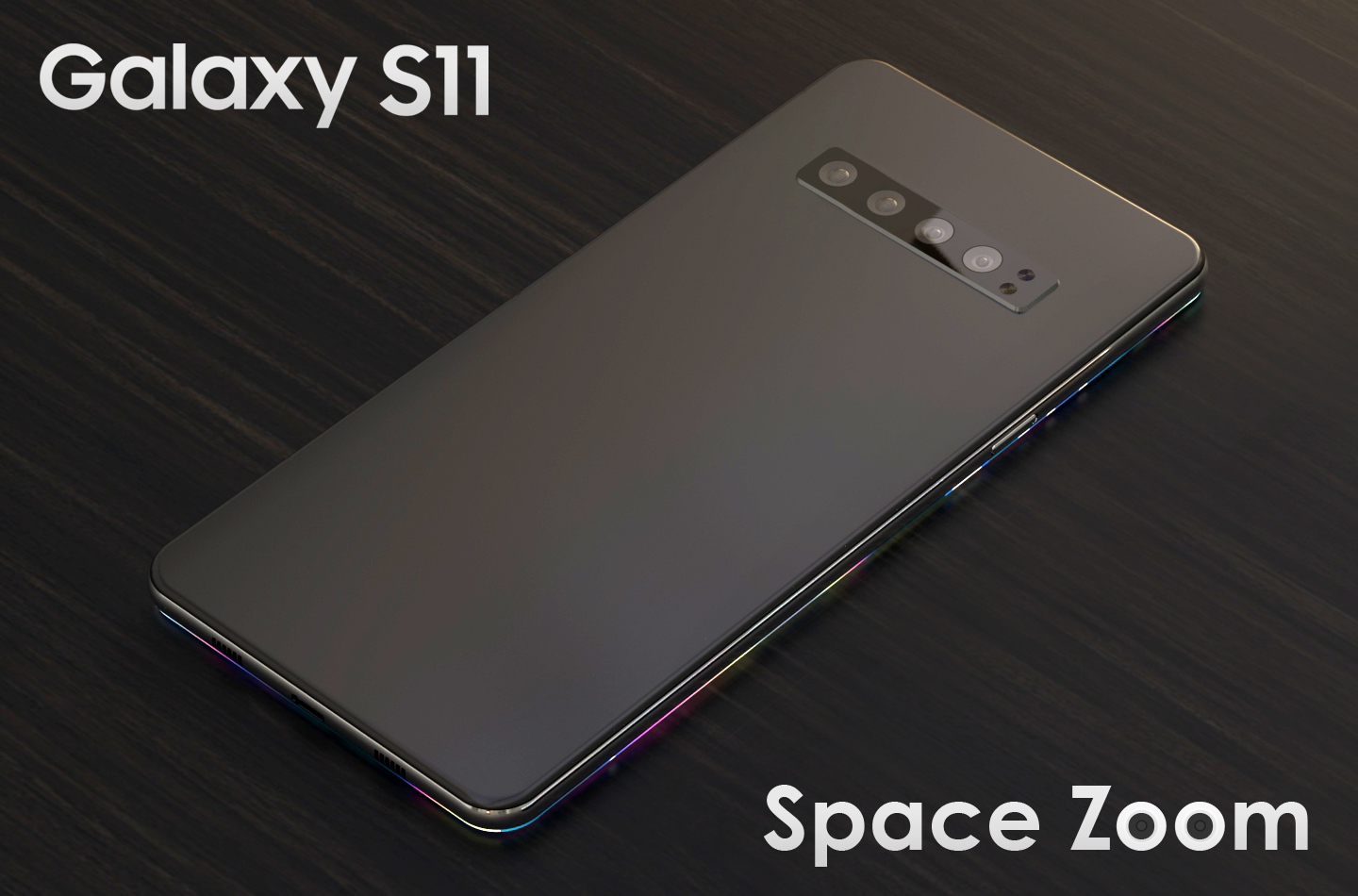 Zo gaan er al enige tijd geruchten dat ook de Samsung Galaxy S20 over een 3x zoom camera zal beschikken. Het Ultra model krijgt vermoedelijk een 10x optische zoom lens. Deze mobiele telefoons worden rond februari 2020 verwacht en zullen op MWC 2020 tentoongesteld worden. Het is dan ook zeer goed mogelijk dat Samsung de naam Space Zoom voor het eerst zal toepassen voor de Galaxy S20 Ultra en haar zoomcamera.
Samsung zet de laatste tijd vaker in op het onderwerp 'Space', oftewel de ruimte. Zo werd afgelopen maand de SpaceSelfie Mission gelanceerd voor de Galaxy S10 5G. Ook werd onlangs bekend dat de camera van de S11 wordt ontwikkelt onder de codenaam 'Hubble'. Hubble is een space telescoop die in 1990 gelanceerd werd en nog altijd actief is. De naam Space Zoom ligt natuurlijk precies in lijn met deze benamingen.
Onlangs legde Samsung ook al een trademark vast voor de naam ISOCell Motion, een camera sensor om objecten en bewegingen te detecteren. Waarschijnlijk is deze sensor bedoelt om gesture functies mogelijk te maken, het ligt voor de hand dat ook deze sensor voor het eerst wordt toegepast bij de Samsung S11.
Bekijk hier de trademark voor Samsung Space Zoom.