Afgelopen week schreven we over een Samsung patent die een vernieuwde S Pen bediening omschreef. Vandaag is er een nieuw octrooi gepubliceerd door WIPO (World Intellectual Property Office). Het Koreaanse bedrijf heeft een extra functie voor haar S Pen gepatenteerd.
Op 2 februari 2017 heeft Samsung een patent aanvraag ingediend bij WIPO voor een besturingsmethode van een elektronisch apparaat. Het patent is vandaag, 25 januari 2018, gepubliceerd door WIPO.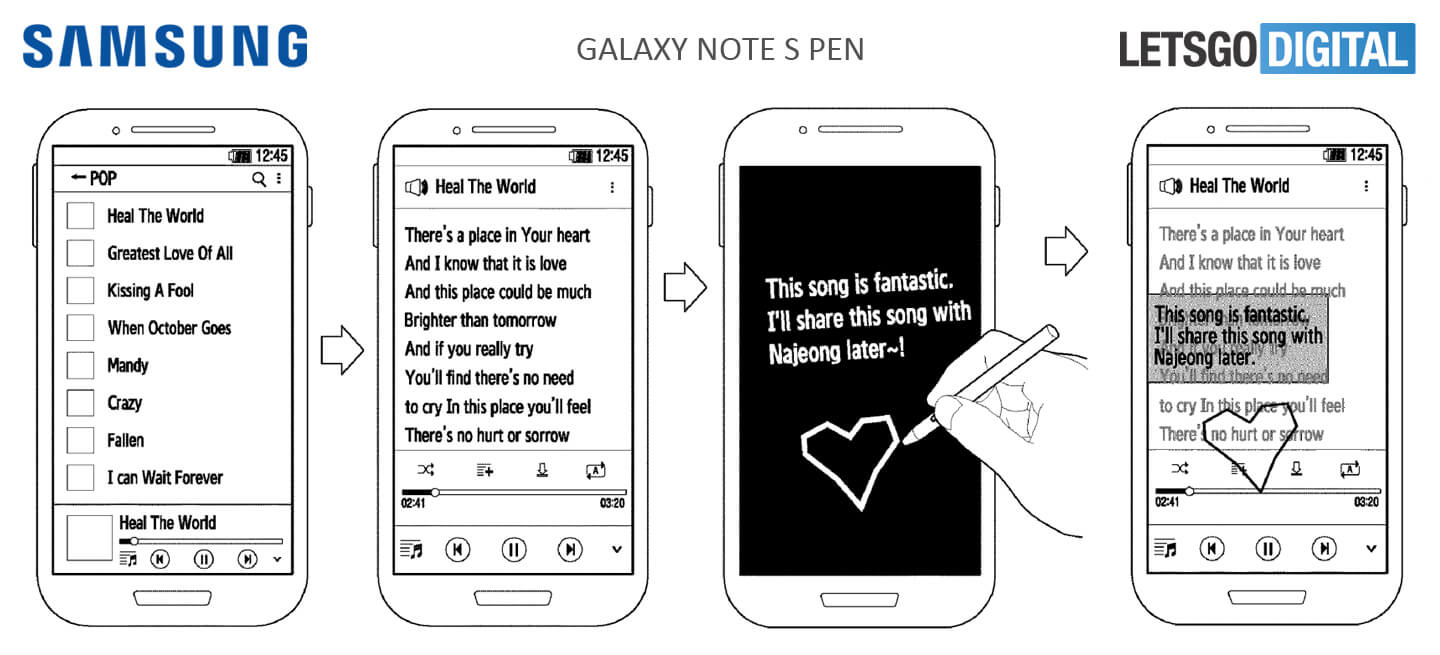 Samsung Galaxy Note 9 S Pen bediening
In het patent wordt er gesproken over een vernieuwde touchscreen bediening middels de S Pen. Ongeacht welke applicatie wordt gebruikt moet er een extra laag aangemaakt kunnen worden, waarop de gebruiker aantekeningen kan maken.
Stel je bent een webpagina aan het lezen en je wilt tussendoor even snel een memo maken. Smartphones beschikken tegenwoordig over een multi-window functionaliteit, maar Samsung ziet een nieuwe mogelijkheid.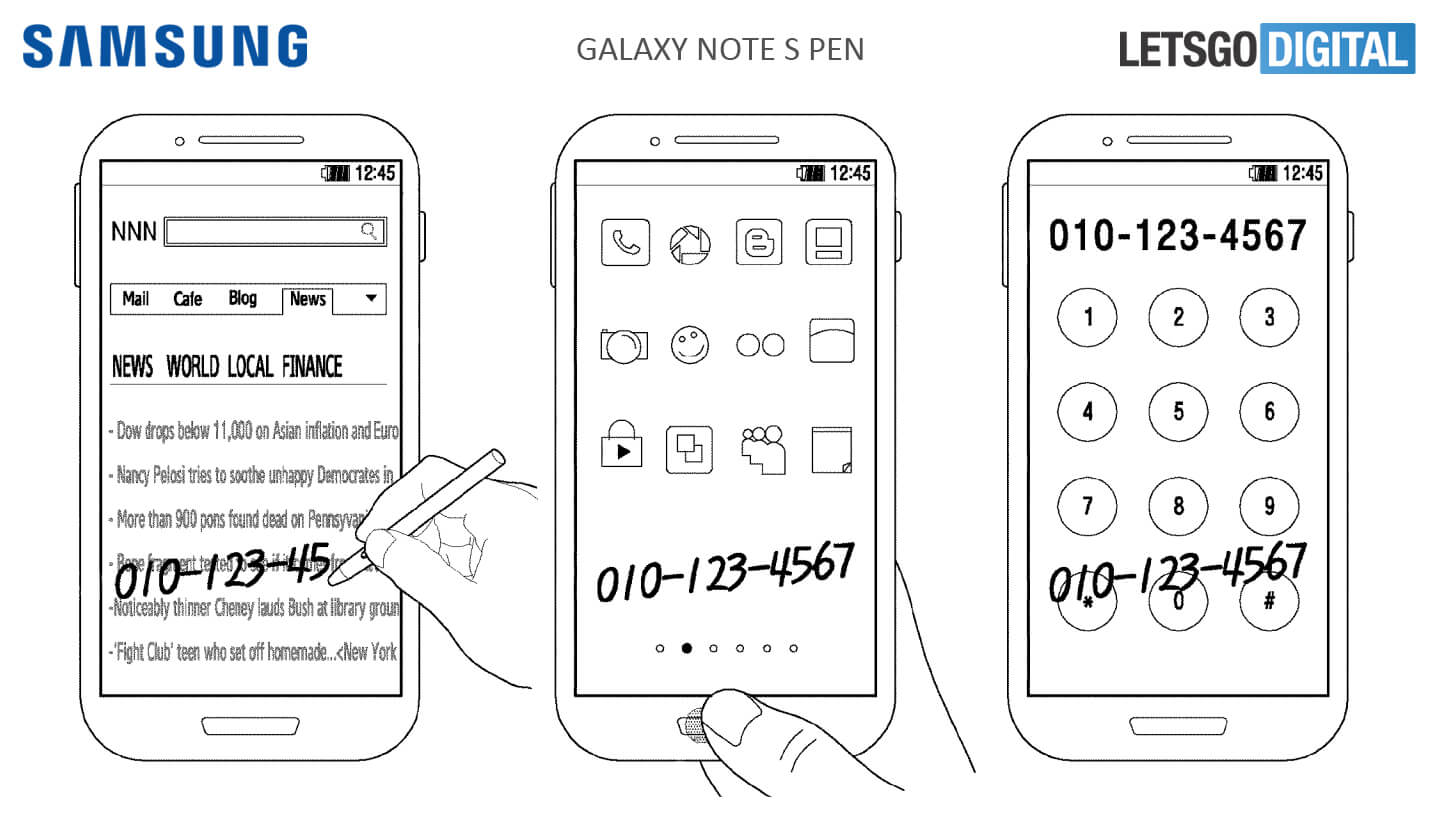 Memo maken op de Galaxy Note 9 smartphone
Met behulp van een druksensor is de smartphone in staat om een bepaalde druk op het display te voelen. Wanneer er een bepaalde druk wordt uitgeoefend wordt er een extra laag gecreëerd op de content die op dat moment getoond wordt. De gebruiker kan op die extra laag aantekeningen maken. Zodra je klaar bent met het maken van een aantekening wordt de onderstaande content laag weer actief.
Verder spreekt het patent over de mogelijkheid de aangemaakte memo eenvoudig over te zetten naar andere smart apparaten, waaronder een smartwatch, een andere smartphone, een monitor, een printer of een slimme koelkast.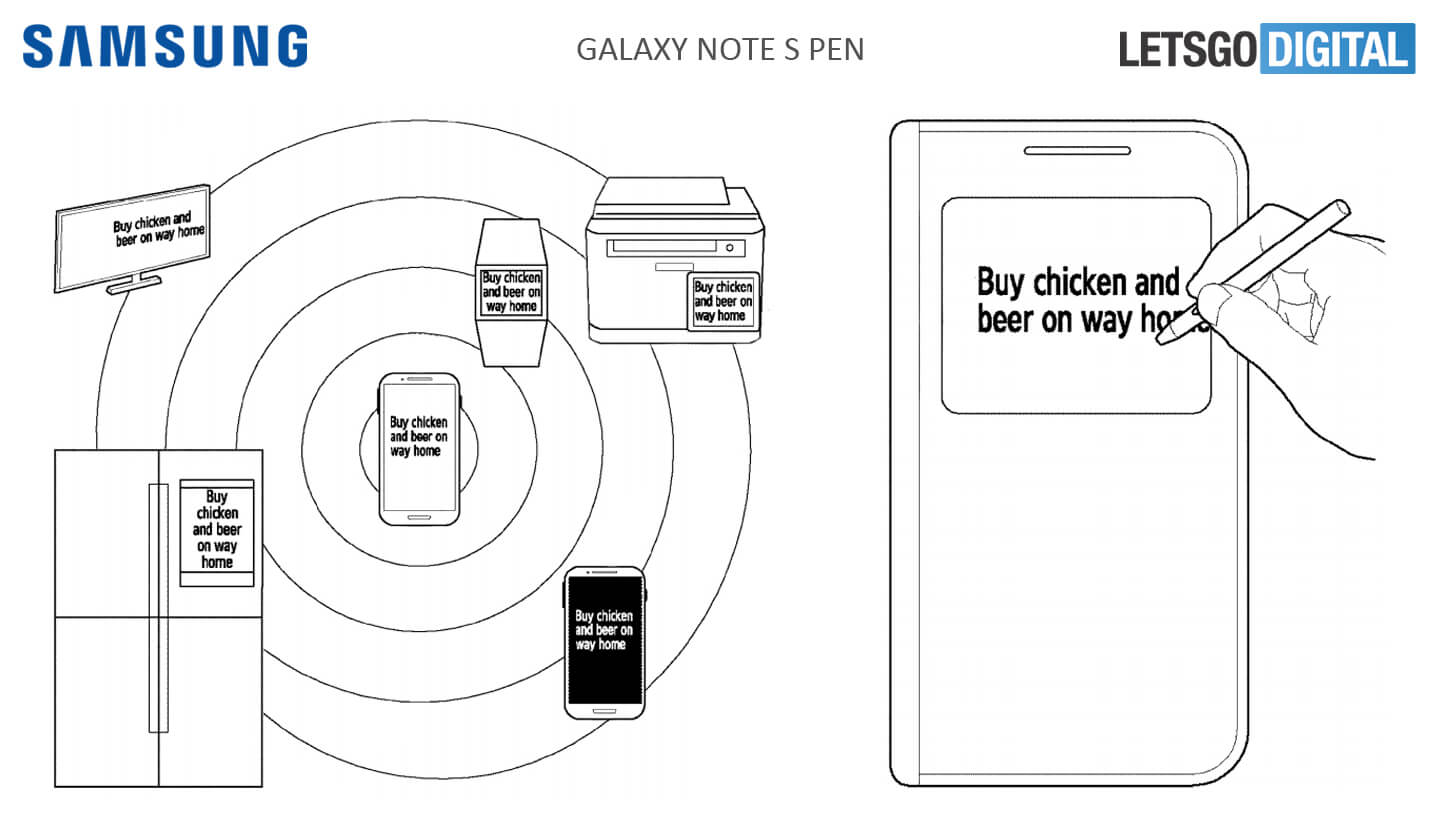 Mochten we deze functionaliteit in de toekomst terugzien, dan zal dit hoogstwaarschijnlijk in de Samsung Note 9 zijn.
Het patent van Samsung kan hier worden ingezien.

FOR OUR INTERNATIONAL READERS
WIPO just published a new patent from Samsung. The patent, filed on February 2, 2017 describes a touchscreen operation method for an electronic device. Regardless of which application is in use, an extra layer can be created with the S Pen, on which users can create a note.
A force sensor will be able to sense a certain pressure level on the display. When a certain pressure is applied, an extra layer will be created on the content that is currently being displayed. The user can make a note on that extra layer. Once the user is finished making an entry, the other content will appear again.
In addition, the patent describes a method for transferring the created memo to other smart devices, including a smartwatch, another smartphone, a monitor, a printer or a smart refrigerator.
Should we see this functionality in the future, this will most likely be in the Galaxy Note 9.