Er wordt al jaren gesproken over smartphones met een holografie functie. Toch duurde het tot eind mei 2018 werd alvorens 's werelds eerste hologram smartphone werd geïntroduceerd, de Red Hydrogen One. Dankzij een holografisch display kun je 3D beelden op je smartphone bekijken, zonder dat je een 3D bril hoeft op te zetten.
De 3D beelden worden overigens op het scherm zelf getoond, ze komen dus niet uit het display poppen waarbij de beelden in de lucht worden geprojecteerd. Aan zo'n soort 3D hologram smartphone lijkt Samsung echter wel te werken.
Feitelijk circuleren er al jaren geruchten dat de Koreaanse fabrikant aan een hologram functie zou werken. Zo ver is het echter nog niet gekomen. Wel zien we steeds vaker patenten voorbijkomen voor een Samsung smartphone waarbij een 'hologram apparaat' als mogelijke functie beschreven wordt. Afgezien van een summiere beschrijving: 'het projecteren van een 3D beeld in de lucht, middels de interventie van licht' werd echter nooit duidelijk hoe dit in de praktijk zou werken. Een nieuw gepubliceerd patent verschaft meer duidelijkheid.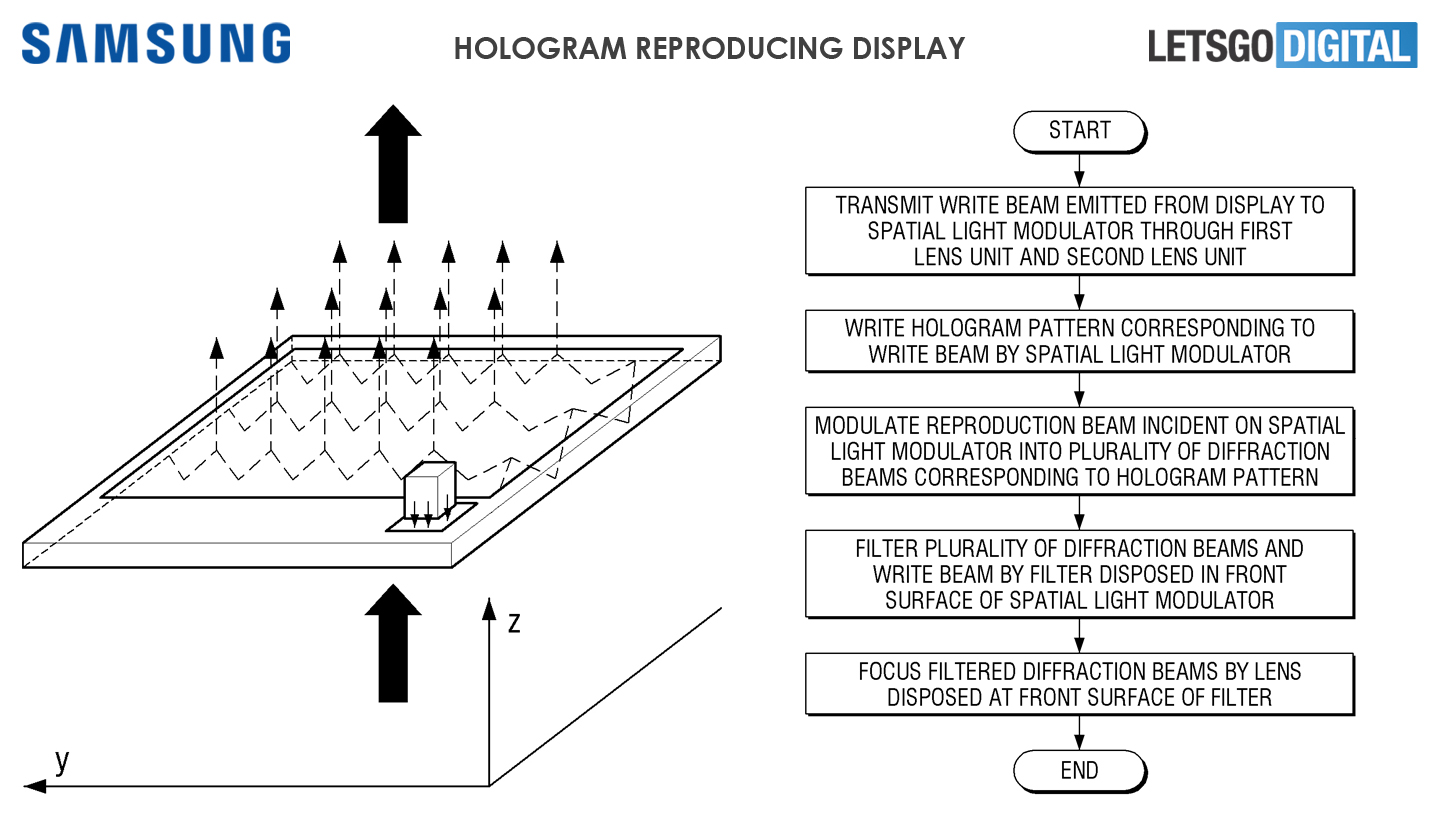 Samsung patenteert methode voor hologram projectie uit display
Begin dit jaar heeft Samsung Electronics een patent ingediend bij de WIPO (World Intellectual Property Office) en USPTO (United States Patent and Trademark Office) voor een 'hologram reproducing apparatus and method therof'. Het patent werd op 29 november 2018 gepubliceerd en beschrijft nauwkeurig hoe een 3D beeld in de lucht geprojecteerd kan worden.
De display wordt voorzien van een relay lens dat een reeks microlenzen bevat. De relay lens bevat een spatial light modulator (SLM) met een filter. De SLM zorgt ervoor dat het hologrampatroon op de juiste manier wordt gereproduceerd, waarna deze als lichtbundel uit de display geprojecteerd wordt. Door gebruik te maken van de interventie van licht kan een hoge kwaliteit holografisch beeld gerealiseerd worden.
Het is een technisch omschreven patent, waarbij de werking van elke afzonderlijke microlens, de toe te passen filters en de werking van de lichtgeleidingsplaat gedetailleerd beschreven staat.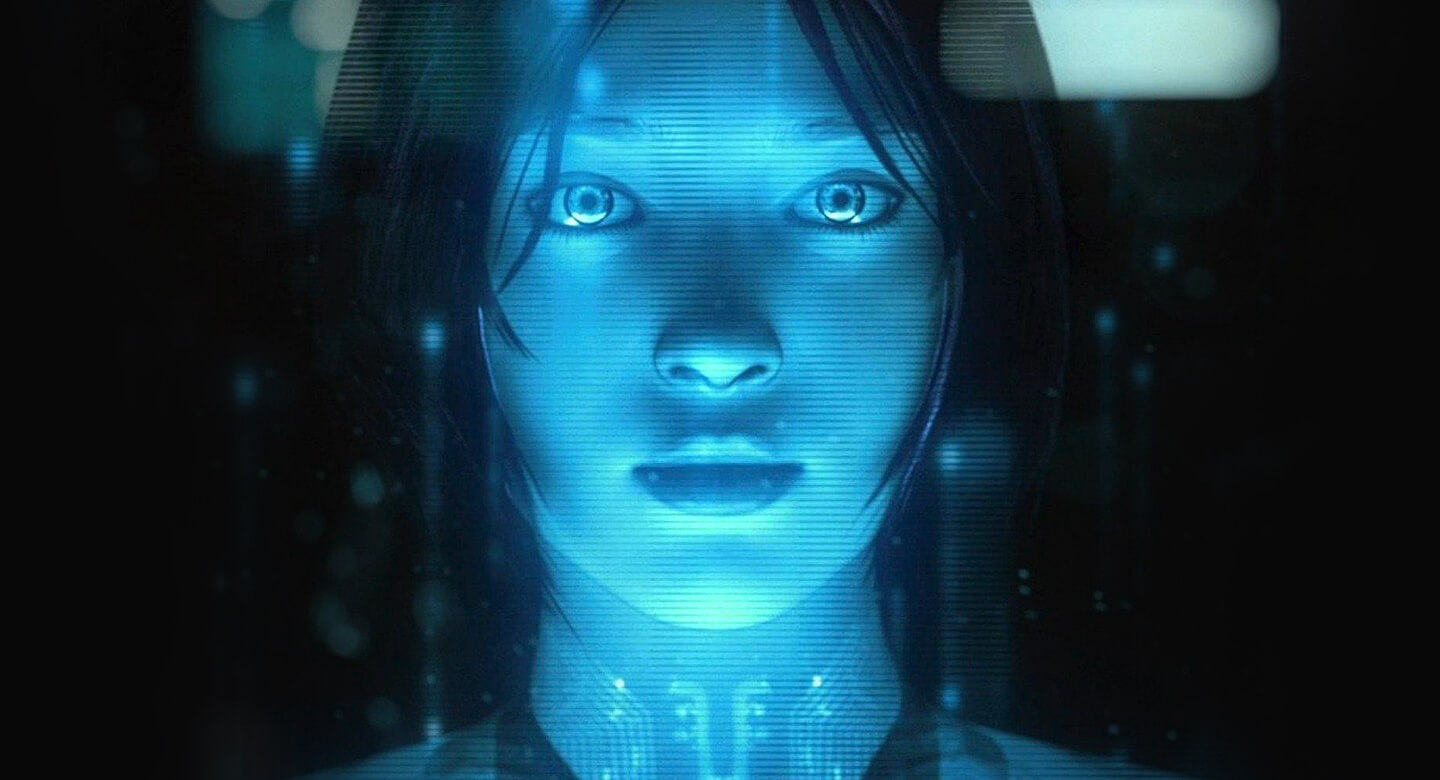 Samsung 3D hologram smartphone
Het valt moeilijk te voorspellen of en wanneer we de eerste Samsung 3D hologram smartphone mogen verwachten. Hoewel de hologram al in 1971 werd uitgevonden, door Denis Gabor, hebben de mogelijkheden omtrent 3D technologie de afgelopen jaren pas echt concrete vormen aangenomen.
Denk bijvoorbeeld aan de 3D bioscopen of de Microsoft HoloLens headset. Ook bij Bright Days 2018 kwamen we afgelopen maand verschillende holografische projecties tegen. In veruit de meeste gevallen is het echter nog noodzakelijk om een 3D bril te gebruiken.
De gepatenteerde technologie is vooralsnog toekomstmuziek, duidelijk is wel dat Samsung de mogelijkheden serieus onderzoekt. Het lijkt dan ook een kwestie van tijd te zien alvorens we hoge resolutie 3D beelden uit onze smartphone kunnen projecteren, ten slotte bestaan er al verschillende apps voor.

FOR OUR INTERNATIONAL READERS



Lately we have come across various Samsung smartphone patents in which a 'hologram device' was mentioned as one of the possible features. Apart from a brief description: 'the hologram may show a stereoscopic image (3D image) in the air using interference of light', it never became clear how this technology would work in practice. A newly published patent may give us some answers.
Beginning of this year, Samsung Electronics filed a patent with WIPO and USPTO for a 'hologram reproducing apparatus and method thereof'. The patent was published on November 29, 2018 and describes in detail how a 3D image can be projected into the air.
A relay lens disposed at a front surface of the display comprises an array of micro lenses. The relay lens contains a spatial light modulator (SLM) with a filter. The SLM ensures that the hologram pattern is reproduced correctly, after which it is projected as a light beam out of the display. By using the intervention of light, a high-quality holographic image can be realized.
It is a technical patent, in which the operation of each individual micro lens, the filters and the operation of the light guide plate are described in detail. It seems it will be only a matter of time before we will see the first smartphones with technology as patented by Samsung. After all, the earlier this year released Red Hydrogen One 'only' shows 3D images on the display, the holograms don't pop up in the air.
Here you can find the hologram patent from Samsung: claims, specifications and drawings.