Het Koreaanse Samsung werkt al jaren aan verschillende methodes om haar Galaxy telefoons en andere smart apparaten te beveiligen. Naast de ouderwetse pincode zijn er inmiddels al verschillende biometrische authenticatie methodes voorhanden. Desalniettemin heeft Samsung bij het WIPO een nieuwe methode gepatenteerd.
Samsung heeft op 20 juli 2017 bij het WIPO een patent aangevraagd voor een authenticatie methode via bloedstroming. Deze is vandaag door de WIPO gepubliceerd. Het originele patent is al een jaar eerder aangevraagd in Amerika.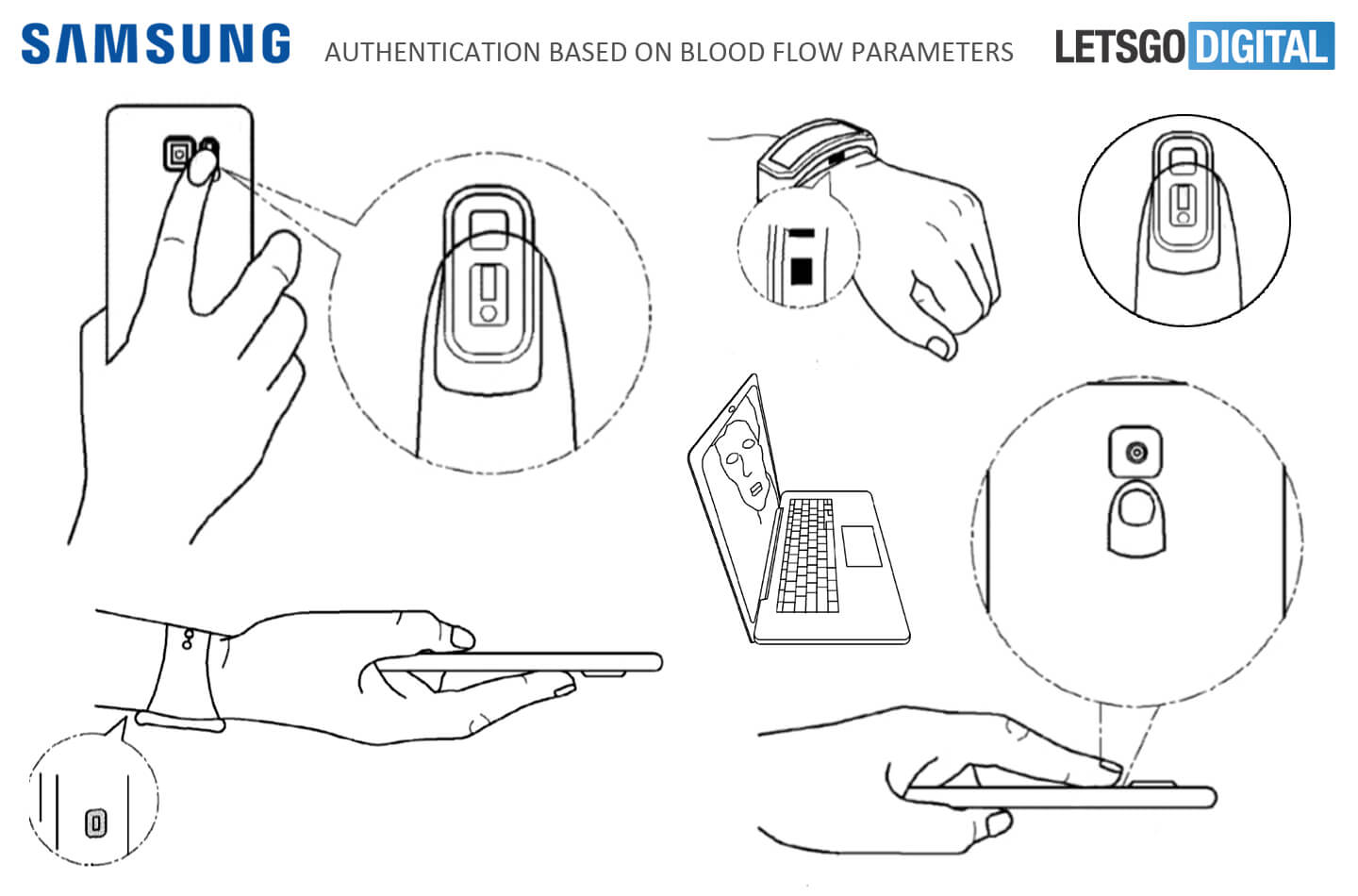 Samsung Galaxy telefoon verificatie
Het patent beschrijft een methode om de bloedstroom van een gebruiker te meten en te analyseren, met behulp van een speciale sensor. De bloedstroom kan gemeten worden via de vinger, maar ook via een pols, een arm, een been, een enkel, een borst en/of een voorhoofd, aldus het patent. De sensorgegevens kunnen gebruikt worden voor biometrische authenticatie, wat de gebruiker in staat stelt zijn Galaxy telefoon eenvoudig en veilig te ontgrendelen.
Momenteel maakt Samsung al gebruik van de vingerafdruksensor, de irisscanner en een gezichtsdetectie methode. Daarnaast heeft de Koreaanse fabrikant in november 2017 een methode laten vastleggen voor authenticatie via de handpalm.
Net als voor bovengenoemde methodes geldt dat de bloedstroom voor ieder persoon uniek is, waardoor het een geschikte methode kan zijn om een smart apparaat te beveiligen.
Desalniettemin wil dit niet per definitie zeggen dat deze nieuwe methode zal worden ingevoerd in 2018 Galaxy telefoons. Wel is duidelijk dat Samsung en andere smartphonefabrikanten nog altijd zoeken naar extra methodes om onze smartphones te beveiligen.
Het patent kan hier worden ingezien.

FOR OUR INTERNATIONAL READERS
On July 20, 2017, Samsung has applied for a patent with WIPO for an authentication method via blood flow. The patent has been published today. The original patent has been filed in the US a year earlier.
The patent from Samsung describes a method to measure and analyze the blood flow of a user, by using special sensors (including, not but limited to heart rate-, PPG-, ECG- and GSR-sensors). The blood flow can be measured via the finger, but also via a wrist, an arm, a leg, an ankle, a chest and/or a forehead.
The blood flow is unique for every person, just like your fingerprint, iris and palm vein. The sensor data (physiological biomarkers, morphological characteristics and the statistical characteristics) can be used for biometric authentication and allows users to unlock their phone easily and secure.
Physiological biomarkers that can be measured may include a heart rate, arterial tone, respiration, oxygen saturation, total peripheral resistance, aging index and ECG. Morphological characteristics include the shape of blood flow signals and the lengths and stroke volume of systolic and diastolic phases.