Zowel de Note 8 als de S8 beschikken reeds over een irisscanner. Er gaan al langer geruchten dat Samsung de irisscanner op de Galaxy S9 wil vernieuwen. Samsung lijkt bij de Galaxy S9 voor een separate irisscanner te kiezen. Een nieuw patent toont de werking van deze iris camera.

Samsung Galaxy smartphone met verbeterde irisscanner
Samsung Electronics heeft een patent aangevraagd getiteld; Elektronisch apparaat met iris camera. Het originele patent is aangevraagd op 29 juli 2016 in Korea. Het Engelstalige patent is op 27 juli 2017 ingediend bij het WIPO, deze is vandaag gepubliceerd.
De meeste patenten die we van Samsung tegenkomen zijn opgesteld in het Koreaans. Deze is echter volledig in het Engels opgesteld, wat erop duidt dat Samsung deze technologie hoogstwaarschijnlijk wil gaan toepassen in haar nieuwe vlaggenschip toestellen; de Samsung Galaxy S9 en S9 Plus.
Enkele dagen geleden verscheen er al een video op internet over de zogenaamde Intelligent Scan functionaliteit. Hoewel het patent niet letterlijk spreekt over 'Intelligent Scan', komen we wel een soortgelijke afbeelding tegen in dit patent. Er wordt echter niet gesproken over een combinatie van gezichtsherkenning met een irisscanner. Wel worden beiden ogen en een deel van het gezicht gescand.

Iris camera, lichtbron module en een afstandssensor
Het patent beschrijft de volgende situatie. De Samsung Galaxy smartphone zal worden voorzien van een iris camera, een lichtbron module (IR LED) en een afstandssensor. Zodra een gebruiker zich op een bepaalde afstand van het toestel bevindt (gemeten door de proximity sensor) zal de infrarood lichtbron module en de iris camera worden ingeschakeld om een foto van de iris te maken.
De camera is in staat om beide ogen te registreren, evenals een deel van het gezicht. Doordat eerst de afstand tot de gebruiker wordt bepaald kan de camera automatisch zo worden ingesteld dat de iris een bepaalde grootte heeft. Daarnaast zorgt de lichtsensor ervoor dat ook het donkerste deel van de iris gelezen kan worden.
Deze technologie is volgens Samsung veiliger dan voorheen. Het patent maakt niet duidelijk of deze methode ook sneller werkt dan voorheen. Deze methode is overigens niet alleen toepasbaar in een smartphone. Het patent spreekt ook over de mogelijke integratie van een iris camera in een tablet, een e-reader, een video telefoon en/of een computer (desktop of laptop PC).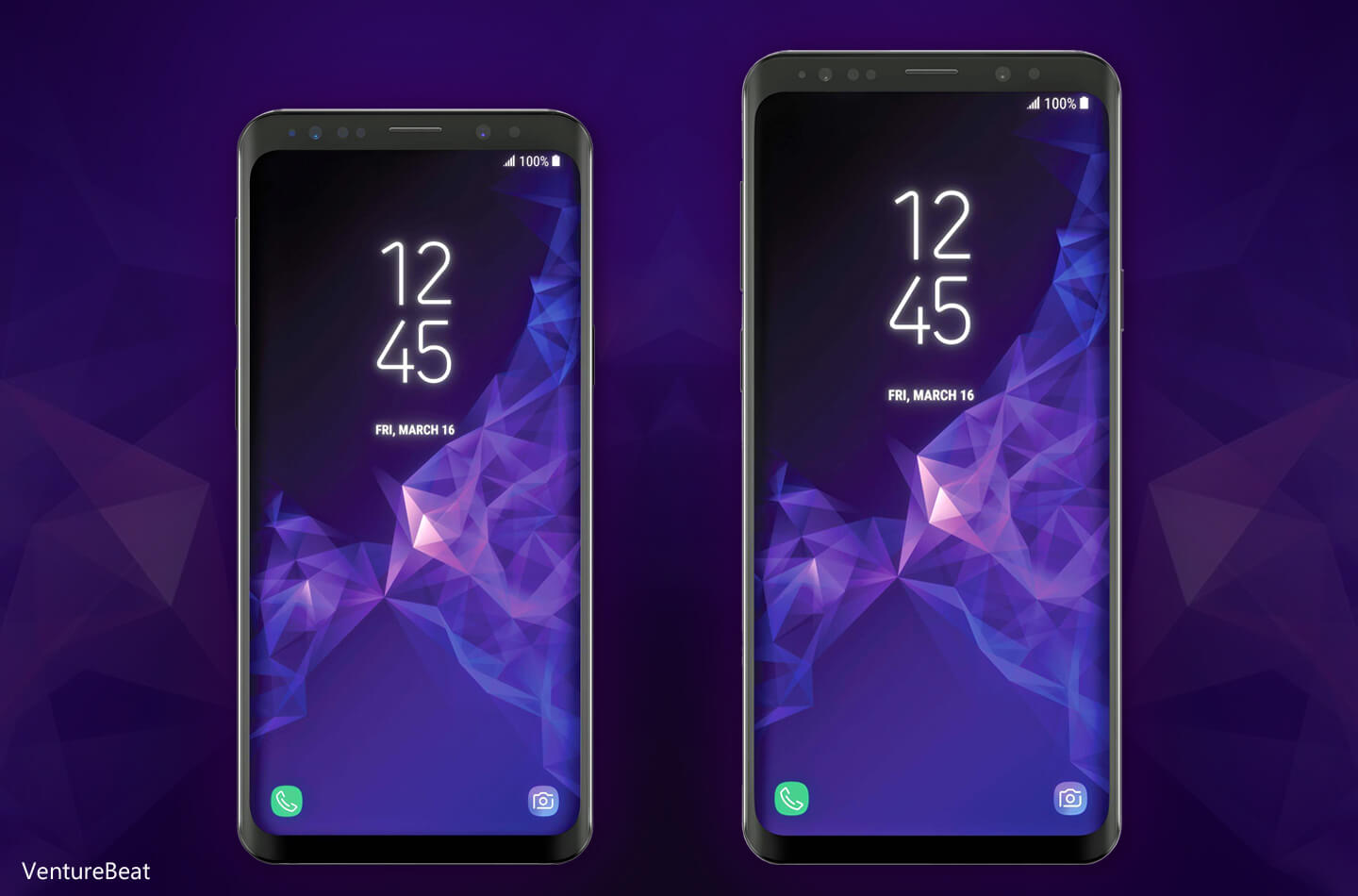 Samsung Galaxy S9 met nieuwe irisscanner
Samsung heeft haar Galaxy Note 8 en haar Galaxy S8 toestellen reeds van een irisscanner voorzien. Er gaan echter al langer geruchten dat deze functie op de Samsung Galaxy S9 verbeterd wordt. Het aangevraagde patent sluit dan ook goed aan bij eerder verschenen informatie.
Ook concurrent LG lijkt aan een soortgelijke functionaliteit te werken. Twee maanden geleden rapporteerden we al over een geavanceerde irisscanner die door LG werd gepatenteerd.
Het patent van Samsung Electronics is hier te bekijken.

FOR OUR INTERNATIONAL READERS
Samsung Electronics has applied for a patent entitled; Electronic device included iris camera´. The original patent was filed on July 29, 2016 in Korea. The English patent was filed with WIPO on July 27, 2017, this one was published today.
A few days ago a video appeared on the internet about a so-called Intelligent Scan functionality from Samsung. This patent shows a similar image and describes the working of an iris camera.
The Samsung Galaxy smartphone will be equipped with an iris camera, a light source module (IR LED) and a proximity sensor. Once a user is located at a certain distance from the device (measured by the proximity sensor), the infrared light source module and the iris camera will be switched on to take a picture of the iris. The camera is able to register both eyes, as well as a part of the face.
This has been defined as follows: When a user is located at a distance within a specified range from the electronic device, the light source module and the iris camera are arranged such that a distance between the light source module and the iris camera is between a first threshold distance and a second threshold distance. The first threshold distance for generating a retina reflection region to have a specified size in the image of the iris, which is obtained by detecting, by the iris camera, the infrared rays reflected from a user's retina, the second threshold distance for generating a darkest portion to be displayed in an iris region in the image of the iris to have specified luminance.
According to Samsung, this technology is more secure than before. The patent does not make clear whether this method also works faster. Furthermore, the technology can not only be applied to smartphones, it´s also possible to include an iris camera into a tablet, an e-reader, a video phone and/or a computer (desktop or laptop PC).
For a while there have been rumors that Samsung is developing a new irisscanner for its Galaxy S9 series. As the patent is fully written in English (many of Samsung's patents are filed in Korean) Samsung may implement this technology in its new flagship devices. The Samsung Galaxy S9 series will be presented end of this month at MWC 2018.
YouTube video from XEETECHCARE | Zaryab Khan aka "The Smartphone Guy"